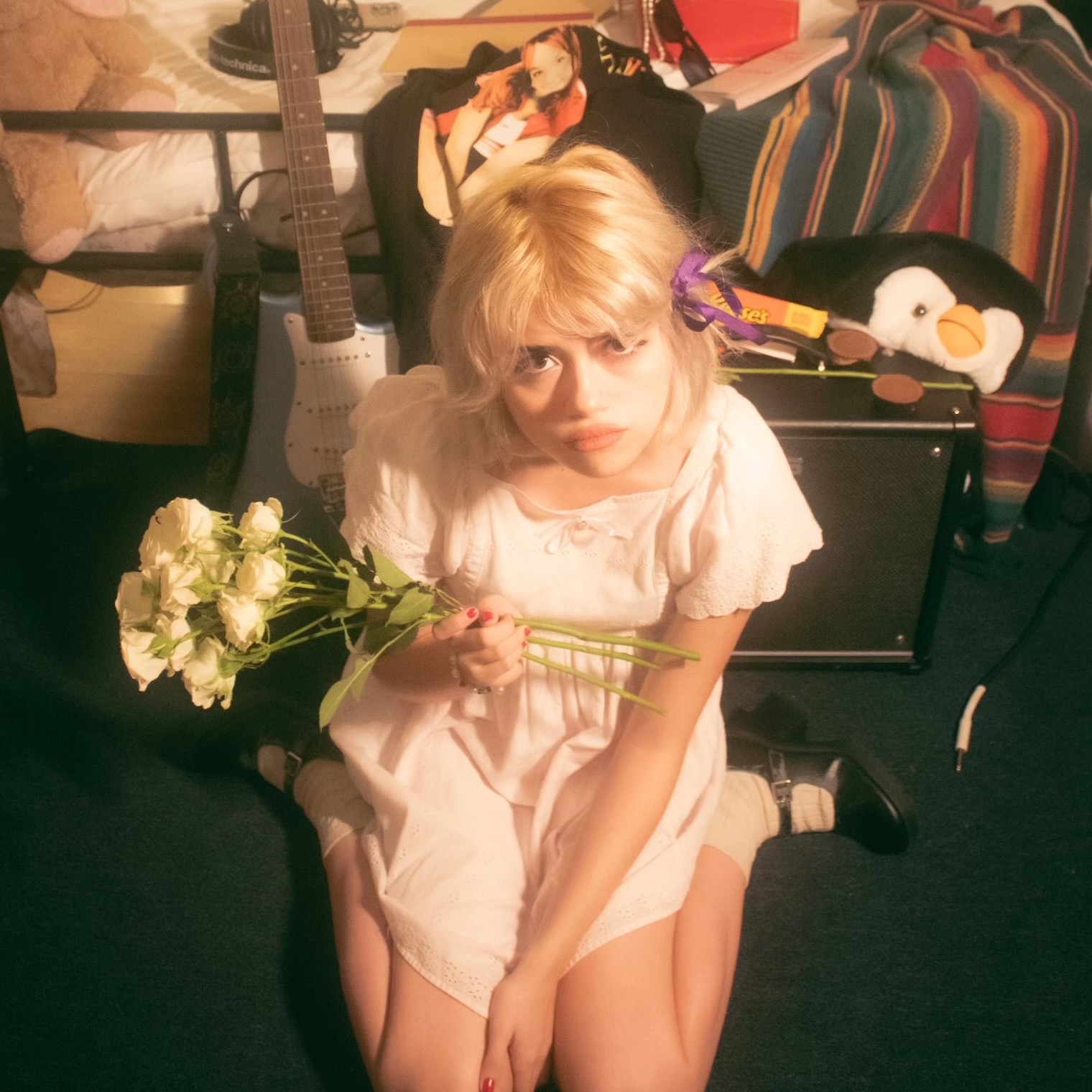 Mila Degray is one of my favorite new music discoveries of 2023. Okay, yes, it's *possible* I initially stumbled upon her music doing a search on Spotify for artists who share my daughter Mila's name. But I'm so glad I did. As a fan of music there's nothing I love more than discovering a great new artist who is still mostly undiscovered. And while Mila Degray is pretty new to this whole music business thing, there's a shocking maturity to her songwriting that suggests she's ready to connect with what I'd expect to be a rapidly growing audience.
You may have noticed I described her as *mostly* undiscovered and that's because some folks are definitely taking notice. And when people do discover her they tend to speak in superlatives. For example, The Luna Collective featured her in an article titled, "Mila DeGray Has Arrived and She's Here to Stay." Early Rising called her "the soon-to-be monarch of the underground indie/alt pop world." Meanwhile, The Hidden Hits confidently predicted that folks are "about to become obsessed with Mila Degray and her undeniable charisma." She even landed a coveted spot of Spotify's New Music Friday playlist. We're very proud to feature four of her earliest singles on this month's wax.
Our a-side kicks off with her latest single, "Bumble Bee." It's a beautiful, stripped-down acoustic jam about longing for a lost love built around a softly strummed guitar riff and Mila's vocals as she sings, "And all of the shit we did / The fighting, I'm sorry for everything / I still love you / Come see me soon." An uneasy ambiance underlines the melody as it builds amid stately piano licks and tense strings before closing out to DeGray sadly humming along to the tune.
It's followed up by the bright and springy "Purple Ribbon" which opens with a simple, bright bouncing tune before gradually building energy as it rolls forward amid blinking guitar riffs and tight percussion. You're gonna love it.
The b-side opens up with the fiery and anxious "Skinny Brittle Bones." Built around a hazy guitar riff to accompany DeGray as she sings, "Sometimes I find it hard to speak when you are staring right at me / Sometimes I hard to put the words together like I love you." The cut features crunchy, burning hot guitar licks that absolutely shred up the chorus which made it an early favorite in our home.
The collection closes out with the fuzz-soaked, shoegaze-inspired vibe "Not Nancy." It opens simply enough but as it moves forward ringing, reverb-laden guitar riffs ring out and threaten to swallow Mila's voice whole. It's a total jam.
I know you're going to love this one as much as we do.
We pressed the standard edition of this vinyl on neon violet vinyl alongside a deluxe edition neon violet and white a-side/b-side vinyl for subscribers who've been with us for a year. This release is available exclusively through our Pairings Box and Coffee & Vinyl subscription services but is selling out quickly.