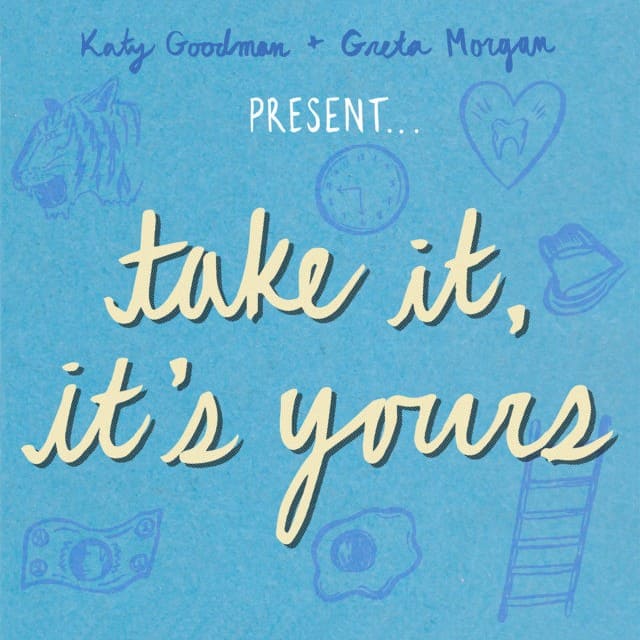 In light of the overwhelming support we received from our SOUNDS DELICIOUS Kickstarter campaign (now available to pre-order here), it has become pretty clear that our listeners/followers have an affinity for covers and collecting vinyl. So while all of you beloved backers are patiently waiting for your first shipment to land on your doorstep, take a listen to the first single from this exciting collaboration between La Sera front woman Katy Goodman and Greta Morgan, the sweetheart behind Springtime Carnivore.
Together these babes have taken to the mic to record an album of new wave and punk rock cover songs called Take It, It's Yours, and as their first release they have taken on "Bastards of Young" by The Replacements. What was originally an anthem of rebellion, with piercing guitar riffs and screeching vocals, has been softened into a warm youthful melody backing up the duo's gorgeous harmonies. It's a brilliant take on the song and really works well with the lyrics, I can't wait to hear what they've done with the remaining tracks on the album (which I've included below).
01 "Over The Edge" (Wipers)
02 "Pay To Cum" (Bad Brains)
03 "Bastards of Young" (The Replacements)
04 "Sex Beat" (The Gun Club)
05 "Ever Fallen In Love" (Buzzcocks)
06 "Where Eagles Dare" (The Misfits)
07 "I Wanna Be Your Dog" (The Stooges)
08 "In The City" (The Jam)
09 "Dreaming" (Blondie)
10 "Rebel Yell" (Billy Idol)
Take It, It's Yours, will be release 8/26 by Polyvinyl Records on baby blue vinyl, but if you are one of the early 300 to pre-order it here you can snag a copy on some limited edition yellow vinyl.
And for a taste of The Replacements original song you can listen to it right here: