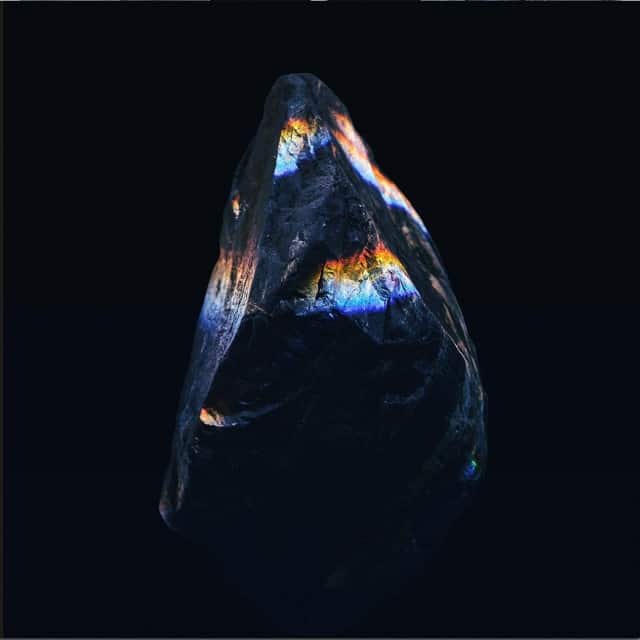 Warm, uplifting and exceptionally thoughtful. This is how I would describe the music of Portland-based duo Pure Bathing Culture (a.k.a. Daniel Hindman and Sarah Versprille). Whether reflecting on themes of mortality, love, or a particularly mystical take on spirituality, the duo pen the type of songs that are both universal and easy to digest despite offering unusual depth both sonically and lyrically. It's an approach that has already earned them a loyal – and quickly growing – following over the course of three exceptionally solid releases while garnering the duo favorable comparisons to iconic artists such as Fleetwood Mac, Cocteau Twins, and Kate Bush.
They've also caught the ear of many of the most influential critics and tastemakers. Pitchfork has gushed over them, raving that "there's nothing reckless about [their] glassy acoustic guitars, immersive reverb, and Versprille's incandescent vocals which strikes an emotional chord during a time of year when anticipating the summer in fairly lazy ways can feel rebellious."
Likewise, in a review of the band's latest album Pray For Rain, The Guardian described the duo by saying that they have a "sparklingly sure touch for the purest kind of guitar pop," while calling their unique sound "a smile set to music." And, yes, the praise runs deep. The FADER, Stereogum, and countless music blogs have all spotlighted the duo as a band to watch.
We're honored to announce that this month's vinyl collects a trio of songs recorded at various times over the band's career and, thanks to a b-side that is otherwise unavailable on wax, we think it serves both as an excellent introduction to their music and as an essential addition to any serious fan's collection.
The a-side kicks offs with the incredibly catchy new single "I Trace Your Symbol" which is pulled from their excellent new album Pray For Rain (arguably one of 2015's best releases). It's a buoyant, bright tune written around a melodic hook as strong as it is beautiful.
It's followed by the track "Only Lonely Lovers" which originally appeared on the critically acclaimed 2013 record Moon Tides. It's warm, atmospheric and deceptively upbeat with a surprisingly dark lyrical undercurrent, "Homesick, my heart beats black. Only lonely lovers know what the hopeless adore."
Meanwhile, we close out the collection with their take on Fleetwood Mac's hit single "Dreams." It's subtle, vibe-heavy and impossible to resist. A rare treat cut from the Pure Bathing Culture archives.
We've pressed 500 standard copies on silver vinyl alongside a special edition of 175 copies on bronze in milky clear vinyl exclusively for gold club members. To get one you just have to subscribe to either the Pairings Box or our coffee and vinyl subscription service before the end of January. Meanwhile, their excellent new album Pray For Rain is available from Partisan Records (and is highly recommended). And, if you like what you hear, you can catch them on tour at the dates provided below.
PURE BATHING CULTURE 2016 TOUR DATES
^^ = supporting Lucius
01/22/16 – Marmoset Music – Portland, OR
03/12/16 – Starline Social Club – Oakland, CA
03/13/16 – The Echo – Los Angeles, CA
03/14-3/20/16 – SXSW 2016 – Austin, TX
03/23/16 – First Avenue – Minneapolis, MN ^^
03/24/16 – Metro – Chicago, IL ^^
03/25/16 – Beachland Ballroom – Cleveland, OH ^^
03/26/16 – The Opera House – Toronto, ON ^^
03/28/16 – Theatre Fairmount – Montreal, QC ^^
03/29/16 – Royale – Boston, MA ^^
03/31/16 – Music Hall of Williamsburg – Brooklyn, NY ^^
04/01/16 – Webster Hall – New York, NY ^^
04/02/16 – Union Transfer – Philadelphia, PA ^^