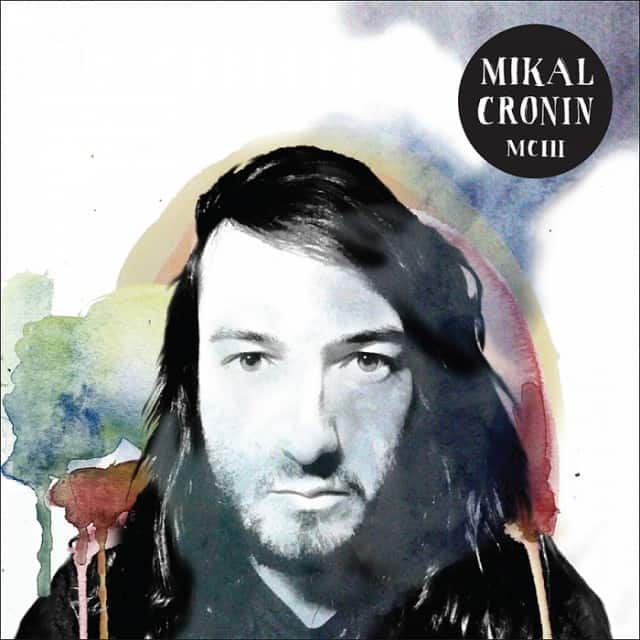 Aside from the color of the vinyl, the center labels were the first things I noticed when I opened my copy of Mikal Cronin's latest album MCIII. Side A features a simple black label with subtle gradient variations marked by concentric circles. Side B is the mirror image but in white. The vinyl itself is clear and – tellingly – there's a significant amount of dead wax on Side A.
So, even without having read a bio, interview, or any other press release, there are enough visual cues to mark MCIII as an album with two carefully delineated, distinct parts. And, unsurprisingly, the press materials suggest it is just that.
Indeed, Side B features a six-track mini-album titled Circle that Cronin penned as a concept album tracing a particularly formative period in his life. Specifically, it loosely follows Cronin as he moves as a teenager from Laguna Beach to Portland – where he battles with loneliness, chronic back pain, and resulting depression – before he drops out of school, undergoes back surgery, and ultimately finds new life by writing music with his friends. If it wasn't for that difficult period, Cronin reckons he may never have found the confidence to set out as a musician.
Ultimately the tracks on Side A fit mostly into this narrative (particularly "Say" and "I've Been Loved") but in the same way that an epilogue expands upon a story without acting as part of the core story itself. As a result, even though it's tempting to view MCIII as two separate EPs, they work together both thematically and sonically as two parts of a greater whole.
Nonetheless, although MCIII chronicles Cronin's origin story, it is an intentional step forward musically. Although the crunchy, raw rock-n-roll riffs that have characterized much of Cronin's career – both as a songwriter and Ty Segall collaborator – still burn at the heart of the album (take a listen to "Gold" and "Ready" for two prime examples), it also features his lushest arrangements and cleanest melodies to date (such as on the single "Made My Mind Up"). In fact, unlike his prior albums, MCIII boasts a string quartet, a French horn, a saxophone, and a trumpet to accompany Cronin who otherwise recorded the rest of the album himself.
Perhaps most importantly, MCIII is direct, confident and ambitious. It's Cronin's most mature and fully realized album to date. As a result, it'll get a lot of play time in our home this Summer. Highly recommended.
You can buy it on vinyl, CD or MP3 here. We're pairing it with today's Vegetarian Black Bean Enchiladas recipe. Bold, confident and full of flavor, we think they make for a perfect pairing.