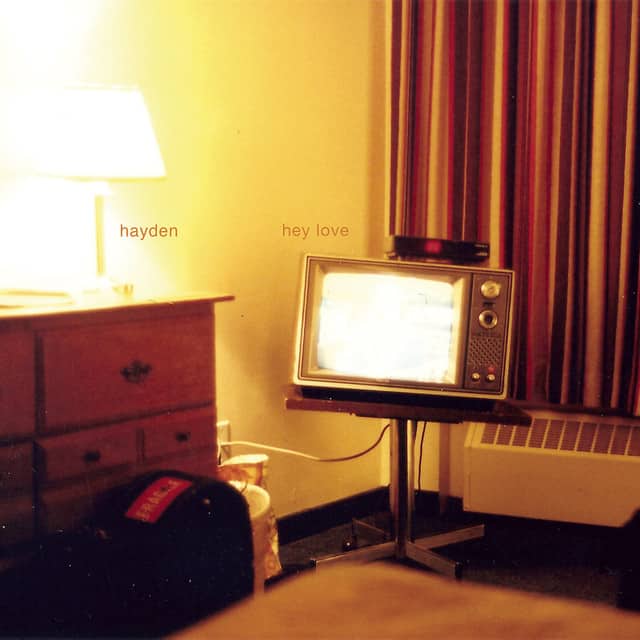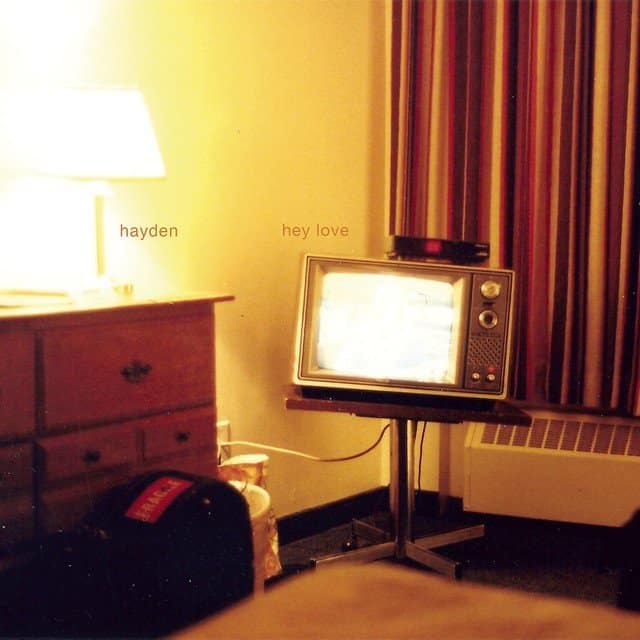 Hayden's Hey Love is not what you'd call an upbeat album. In fact, if we're being honest, it's often kind of a bummer. For example, the album opens with songwriter Hayden Desser pretty much calling out love itself as the problem. As you might have guessed, opener "Hearts Just Beat" is a languid tune with a lurching, down tempo rhythm and the following not-very-sunny chorus: "I don't mean to blame love / but I guess I do sort of." So, yeah, it's kind of a bummer.
Of course, you and I, we already know that any love song that doesn't feature a healthy dose of tragedy is almost certainly boring. In fact, come to think of it, most good music is incredibly sad. The Rolling Stones' "Paint It Black" is about about all consuming anger after losing one's loved one. The Four Tops' "Same Old Song" is a about the sadness of hearing a once meaningful love song after losing the person you associate it with. Ryan Adams' "Come Pick Me Up" is about a horrible-beyond-belief ex who steals Adams' vinyl records(!) and, if I remember correctly, does some other bad things like sleeping with his friends or something. There's also pretty much every single song The National ever wrote. All great – and all incredibly sad.
So, like those examples, despite not exactly being a trip-to-the-farmers-market-hand-in-hand-with-your-loved-one-on-a-sunny-Sunday-morning, Hayden's Hey Love is worth listening to over and over (and over) again, because it's excellent music. It's heartfelt, intimate and it's absolutely lovely. In fact, it's pretty much impeccable from note to note. And, god help me, maybe I just like brewing in misery, but I think Hey Love just gets better and better with each listen.
And if being bummed out isn't your thing, you'll be pleased to discover that Hayden repeatedly manages to take that sadness and turn it into something both beautiful and uplifting. For example, single "Nowhere We Cannot Go" is honest, triumphant, and soulful. Similarly, "No Happy Birthday," a touchingly sweet song to his young daughter, is all sorts of feelings to the ears of this parent.
In fact, Hey Love proves to be a reminder that our heartbreaks, personal failings, and insecurities sometimes make us better, more compassionate people and similarly make life's best moments richer and more meaningful. And, although I way overplayed the whole "sad album" thing, it's a touching album that has quickly proven to be another one of our favorite albums released this year. Highly recommended.
You can buy Hey Love on vinyl, CD, and MP3 here. Crisp, straight-forward and satisfying, we're pairing it with Kasey's featured recipe for Tara's Flat Potatoes. On a more personal note, Kasey is sharing some big news for our family in her post. Go take a look.