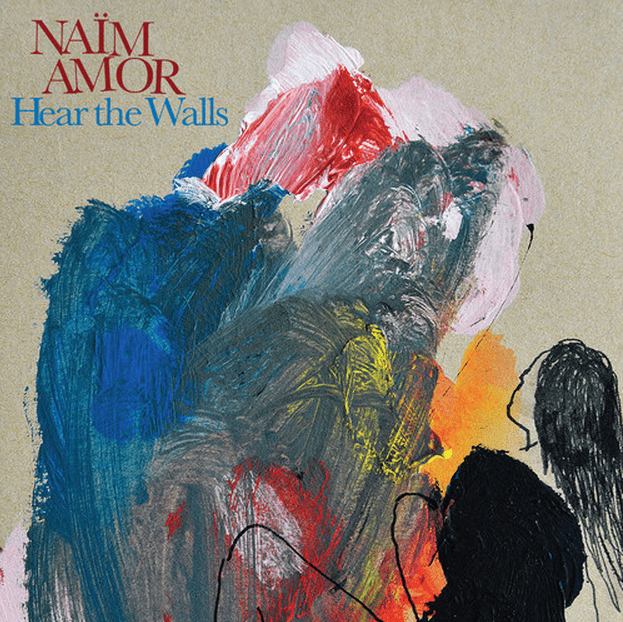 "When you turn the music off, you can hear the walls, the soul of one specific place, its nude ambiance that makes it so unique. This album fits the moment and the place when you decide to finally turn the music on again and . . . listen."
Outsiders (like myself) are sometimes surprised by the richness of the soil in the Arizona music scene. But once you start scratching the surface, you realize just how deep their talent goes. Personally, I have the good folks at Fort Lowell Records to thank for most of my Arizona (and particularly Tucson) discoveries including Tracy Shedd, Howe Gelb, Saint Maybe, Andrew Collberg, and – now – Naïm Amor.
Amor is a Frenchman who found love and moved to Tucson nearly two decades ago. Since that time he's become deeply intertwined with the local music scene having collaborated frequently with members of Calexico and Giant Sand and scoring numerous films.
His latest release Hear The Walls was my introduction to his work and has been in my regular rotation for over a month now. It's been the soundtrack to brunch with friends, dinner with the family, and quiet hours working alone in my living room. Sparse, delicately drawn and pensive, it's proven to be perfect for each occasion.
In fact, it may be both one of the most evocative and one of the most craftsman-like albums I've heard in some time. It's sparsely recorded with Amor's vocals and guitar complimented primarily by standup bass courtesy of Giant Sand's Thøger Lund (plus additional string accents and percussion).
Opener "Live For It" is bright and playful. Softly swaying and wistful, "Turn On The Magic" is dreamlike and upbeat. The album itself is sung in both English and French (on two tracks) and is divided nearly evenly between instrumentals and vocal tracks. It's a great album to get lost in when you're looking for a quiet, reflective moment. You can get a copy on Amazon.
Nourishing and full, we're pairing it with this recipe for Kale Salad with Apples, Dates, and Warm Pancetta Vinaigrette. Enjoy!