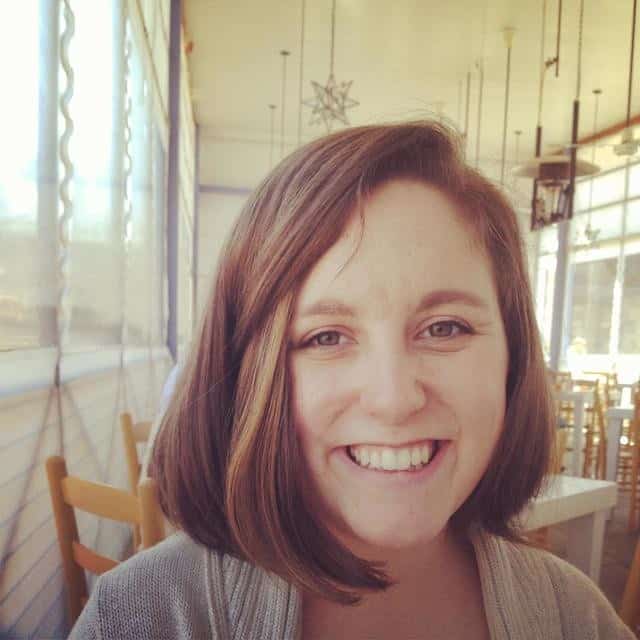 Picture by Jo Marchildon.
Beyond The Artist is a new series that brings you an inside look at the indie music industry by way of interviews. It is an ode to all the movers and shakers that are behind the scenes of all the records you listen to on a daily basis. We take you on a journey to discover what exactly it means to be employed in the music industry and give you an inside look at the industry by interviewing top leaders about their field of expertise.
Today's Interview is with Caroline Marchildon, a publicist who works for the following group of labels: Jagjaguwar, Dead Oceans, Secretly Canadian, and Numero Group. Here is her take on working in the industry, being stationed in a small Midwest town, and talking about music all day.
Let's start at the beginning. Where do you work and what is your role?
I work at Secretly Label Group which, if you're not familiar, is a collection of record labels including Jagjaguwar, Dead Oceans, Secretly Canadian and Numero Group. I handle in-house publicity, with a primary focus on tour press. So I'm the one who coordinates interviews and other types of coverage for our bands' shows across the country. I also pitch premieres, reviews, and the like for national outlets.
How did you get into the music industry? What sparks your desire to work at Secretly Label Group? What, in particular, interested you in the PR side of things?
My parents played a lot of great things when I was growing up – R.E.M., Hoodoo Gurus, The B-52s, Midnight Oil and a lot of smaller bands from Athens, Georgia. So all of these records around our house kinda jump started my love of music. Lucky for me, I ended up going to the University of Georgia which is in Athens. When I started school I knew that I wanted to get involved with the campus radio station or really anything music related I could get my hands on. The music scene there is pretty legendary, but also incredibly accessible for someone who wants to get involved. It was totally a kid-in-a-candy-store moment for me.
Over the course of my time in Athens I was a deejay at WUOG, interned at the 40 Watt Club and Team Clermont, plus studied in/worked for Music Business Program. It's a really special place to live and work. There's a truly supportive community with the urge to create and coexist, which let's you take risks, try new things and see what sticks. Once I threw a girls-only 24/7 sleepover at WUOG where we played all-girl bands, had an advice talk show, and boys totally tried to crash it at one point.
When I deejayed at the radio station I became a big fan of the labels I now work with. I think that's when the light came all the way on, like "Oh, someone has this job with a record label – why not me?" At that point it was more of a tangible career path beyond being an avid music fan.
I feel like I'm one of the few, but my major actually applies directly to my job. I got a degree in public relations with a certificate in music business. Kind of too on the nose, right? I'm drawn to PR because it feels like a puzzle. It's all about tailoring your message for the right target group at the right time.
What is your favorite aspect of your job?
Man I always feel super cheesy when I answer this question, but it's totally true. I think my favorite thing about my job is the fact that I get to work with truly passionate, hardworking people. Plus I get to talk about records all day, how great is that?
What perks do you get working in the industry?
Other than getting to talk about music all day? I think it's a collective perk of my life being totally saturated with music. I get to go to shows when our bands are in town, travel for festivals, meet writers that I usually just talk with online. Plus I now have a fairly legitimate reason to indulge my record collecting. Whether I'm accruing more records from our back catalog or camping out at local shops I feel like I'm part of this whole shebang, ya know?
You are stationed in Bloomington, Indiana. Do you think your job has any positive or negatives by not being in the music hubs of New York or LA?
I think the big positive is that Bloomington's super affordable. Plus it's a lot like Athens – really creative college town surrounded by a whole lot of farms. We're lucky in that Dan Coleman, who books a lot of shows in town, brings really great things through. So we have a pretty great live music scene. Obviously you miss out on a lot of things not being in NYC or LA, but I love being able to visit those places while calling Bloomington home.
What is the most played vinyl in your collection and why?
No brainer – Pixies' Doolittle. I don't want to say it's my all-time favorite record, just because that's a really bold statement that I'm not ready to commit to, but it's easily top five. One of my best friends gave it to me and it's one of the first records I owned. So it's special for sentimental reasons, plus it's just an amazing album.
And for fun – what is your favorite album of 2014 so far? (If this is too hard – what was your favorite show that you went to this year?)
Can I answer both? My favorite album of 2014 so far is Protomartyr's Under Color of Official Right, which came out on Hardly Art earlier this year. They're just this group of guys from Detroit making fantastic, drunken post-punk delivered like a preacher with a smirk. My favorite show was probably Ought at The Bishop here in Bloomington.