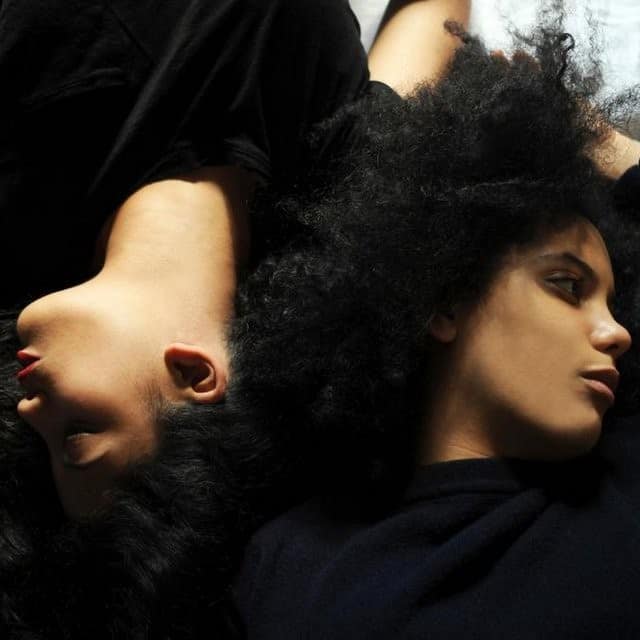 Twin sisters Ibeyi have just released a beautifully emotive track entitled "Mama Says." Austere and heartbreaking, the tune tells the story of a woman who has lost her husband and is trapped in despair.
Daughters of the famed Cuban percussionist Anga Díaz, the sisters don't fall far from the tree: The song is sung in both English and Yoruba, and accented by elegant piano and Cajon, a Peruvian percussive instrument. They've got an aesthetic like Billie Holiday and the vocal chops to back it up.
Take a listen below, and keep an eye out for the debut full-length to be released via XL Recordings.