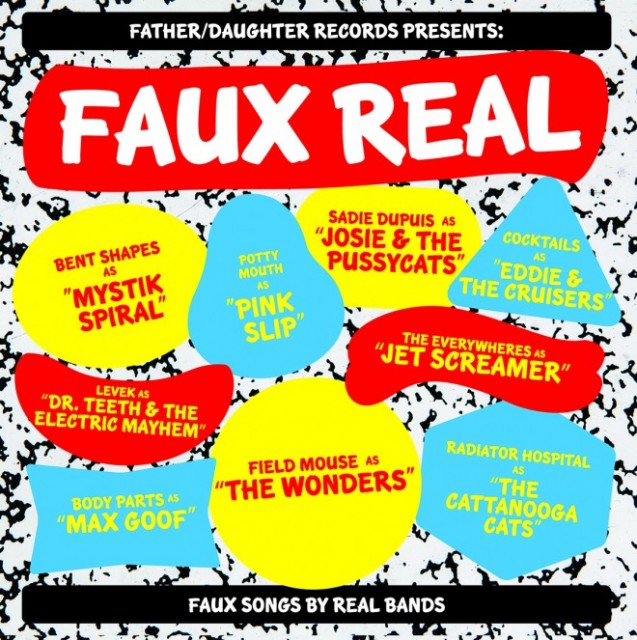 As much as I love Record Store Day, I'm also starting to realize just how non-essential most of the releases are. Let's face it, with a few notable exceptions every year, most of the releases collect dust on your shelf and rarely get played. And of the best releases I've scored, many prove to be not all that limited (most releases with a production of 5,000 or more copies will probably still be on the shelf at the store the following week). There are, however, a few releases every year that hit that sweet spot where they are both playable and collectible.
The Faux Real release compiled by Father/Daughter this year falls into that latter category. It features nine awesome artists covering songs composed by fictitious bands. For example, Bent Shapes cover the band Mystik Spiral from MTV's Daria; Potty Mouth cover "Take Me Away" from the Lindsay Lohan movie Freaky Friday; Sadie Dupuis (of Speedy Ortiz) covers "Pretend To Be Nice" from Josie & The Pussycats; Body Parts cover "Stand Out" from the Goofy Movie; and The Everywheres miraculously turn "Eep Opp Ork Ah-Ah" from The Jetsons into an incredibly listenable tune.
Read more about the release on the Record Store Day website.