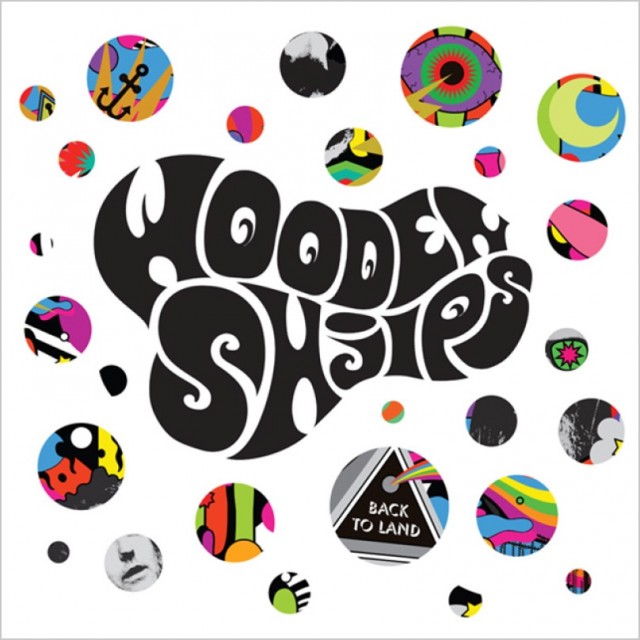 What we've always loved about Wooden Shjips is the way the Portland/San Francisco-based psych-rockers can capture a groove and ride it off into the distant landscape with completely understated swagger. There's a steady, driving approach to their rhythms and minimalist sensibility to their overall songwriting that makes their tunes the perfect soundtrack for languid, warm weather early afternoons and/or those shining moments right before dusk on a hot night.
In fact, although their latest LP was released last November, we're only starting to really drop this one on the turntable with regularity now that the days are a little warmer and a little longer. After all, sunny and relaxing, their fuzz-licked, droning vibes are just now coming into season.
For those unfamiliar with their work, the Wooden Shjips have consistently demonstrated an appreciation for minimalist compositions, repetitive drone-like jams, and warmly psychedelic rock 'n roll. Their latest, Back To Land, doesn't really stray too far from the formula. Nonetheless, it does find the band exploring the boundaries of their prime directive to a greater extent with more upbeat rhythms, less reverb-soaked guitar lines, and an overall brighter complexion.
With an emphasis on relaxing, overdriven melodies and a general disdain for pop hooks, Back To Land isn't the sort of album that immediately hits you in the gut. Instead, it's the type of album that'll encourage you to kick up your feet and just relax a little. You know, maybe get "Sky High" with Kasey's Banana and Homemade Nutella Sandwich (for example).
You can order a copy of the album from Insound. A perfect soundtrack for dawn or dusk, it's a great Musical Pairing for Kasey's Sky High Banana and Homemade Nutella Sandwich.