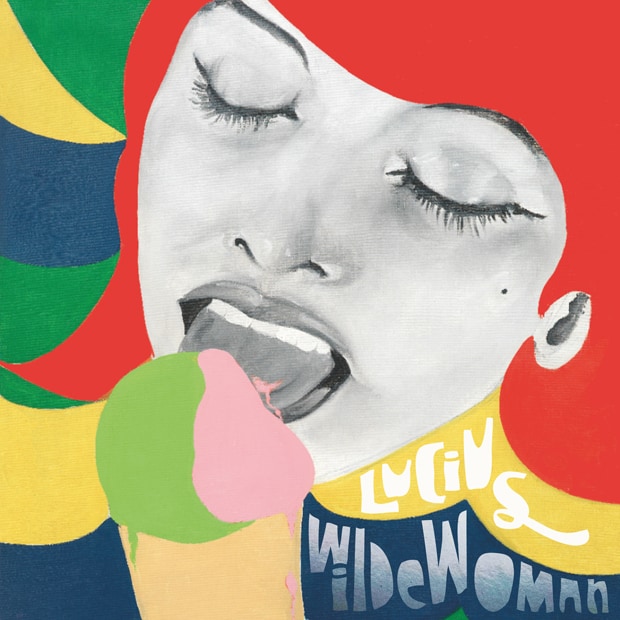 Brooklyn-based Lucius found it's beginning when co-vocalists Jess Wolfe and Holly Laessig met as voice majors at Berklee College of Music. That fact alone says a lot about what you can expect from the band. For example, both Wolfe and Laessig are incredibly talented vocalists capable of bouncing from a soft, smoky croon to a snapping yelp at the drop of a dime. Not only that, but with a pair of talented and trained vocalists, the band enjoys a broad range stylistically. So it comes as little surprise that over the course of their debut album Wildewoman, they do just that. They cover a lot of ground.
For example, at times Lucius sound a lot like Feist ("Go Home"), at other times they offer an uncanny resemblance to She & Him (see album opener "Wildewoman"), and at yet others a little bit like Gwen Stefani or Santigold (see "Turn It Around"). And that's just the first three tracks. So, with that in mind, it's unsurprising that the biggest criticism one could level at the album would be that they sound like so many other artists that, at times, it's hard to pin down exactly who they are. Turning that criticism on it's head, though, it's also safe to say that there is something for nearly everyone to enjoy.
And, sure, the band could undoubtedly enjoy a solid career bouncing from influence to influence over the course of an album. Nonetheless, during the album's finest moments ("Hey Doreen" and "Don't Just Sit There"), the quintet manage to take navigate the spaces between their contemporaries and thereby define their own identity. As a result, Wildewoman isn't just a fun and charismatic album, it's frequently a genuinely surprising one too.
It's my pick for a Musical Pairing for the recipe Kasey is sharing for Whole Grain Gingerbread. This moist and flavorful gingerbread recipe, like the album, is soul-warming and upbeat. It's addictive and fun.
You can buy Wildewoman from Insound. Then head back to the Kitchen to read Kasey's recipe for Whole Grain Gingerbread.