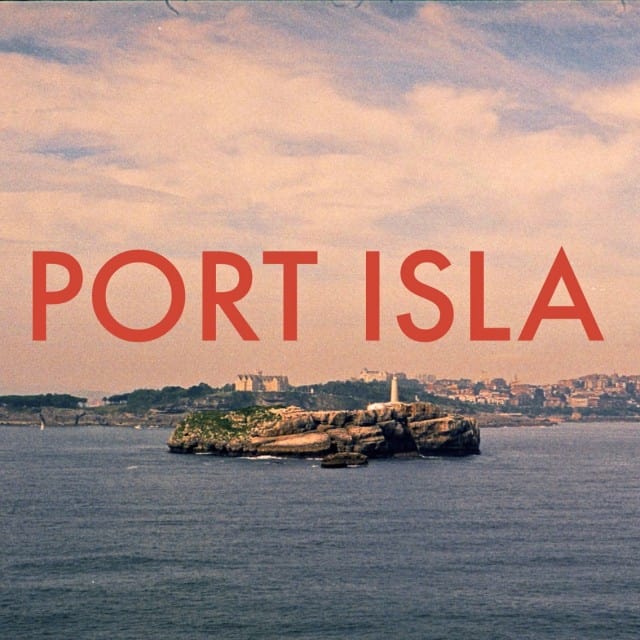 If you haven't already, I think it's about time you get acquainted with this month's featured Pairings Box artist Port Isla. After all, the quickly rising Norwich, England four-piece indie folk band has already been featured in over 30 music blogs; promoted by the BBC; their debut single (this month's a-side "Sinking Ship") ranked highly on the popular website Hype Machine; and they are currently one of 8 finalists being considered to play the main stage at this year's Glastonbury Festival in the UK. The quartet, consisting of William Bloomfield, Stanley Spilman, Henry Kilmister, and Will Olenski, formed in 2011 and has been on fire ever since. So let there be no doubt, these boys are going to be BIG. But even if you put aside all of that, the only proof you need is this collection of tunes they've shared with us for this month's Pairings Box single.
For example, the single opens with that aforementioned debut cut "Sinking Ship." Built on a bright and lively piano melody with a locomotive rhythm and cutting acoustic guitar riff, it's the definition of a "jaunty" indie folk song. As piano keys spill across the tune's lively melody they are met with stingingly sharp handclaps, bright harmonies, and ridiculously fun lyrics: "Oh yeah, my eyes won't stray. I'd rather be the gunman than the captain on a sinking ship." It's crazy infectious and elegantly clean.
Meanwhile, the b-side sports two beautifully delicious tracks. First, there is their boisterously carefree new single "Adventurers." It unfurls softly with a smooth vocal melody and quietly picked acoustic guitar before crashing forward with bouncing keys and nimble, trembling guitar. It's a suitably warm ode to better weather: "I can't wait until winter's over, wave goodbye to cold. All of the time we spend together chasing pots of gold, and you can find us adventures until the day is done."
It's followed by the minimalist, choral ballad "Moment of Trouble" which was "recorded in Stanley's bedroom with the help of some books." A muffled rhythm and ghostly harmonies accompany a simple piano melody and plaintive vocals. It's disarmingly lovely and graceful. Perhaps more importantly, it provides context for the single's other tracks. It helps demonstrate the breadth of just what this group is capable of. Although they'll almost certainly receive comparisons to bands like Fleet Foxes and Grizzly Bear, it's clear they are blazing their own path.
This was available in a limited-edition, hand-numbered pressing of 400 copies on "translucent red" vinyl and a special edition of 70 copies on "salmon colored" for gold club members. Less than 10 copies remain! Subscribe to the Pairings Box to get it before it's gone.