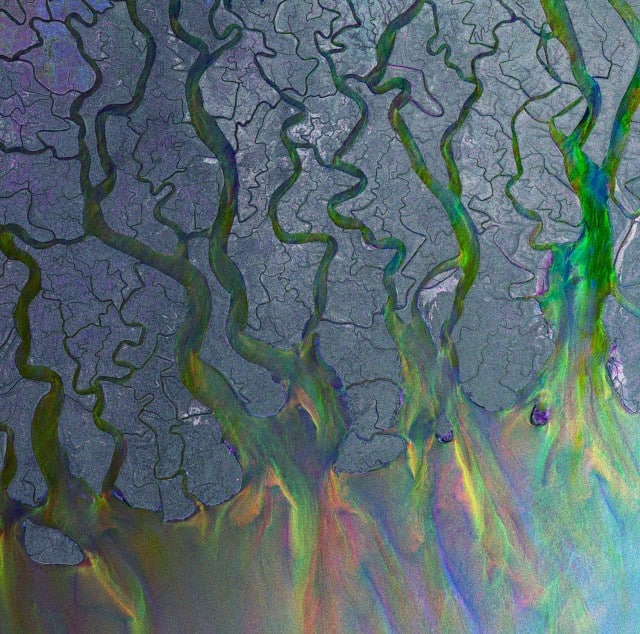 Let there be no doubt, alt-J (a.k.a. ∆) are poised to freaking explode into your world this year. And if you're a fan of future-pop then this is probably a very very good thing. On the other hand, if bands like Yeasayer and TV On The Radio make you cringe then that may be a little less awesome for you than it will be for the rest of us. If you've not already familiar with this Cambridge-based trio, I'll go ahead and explain the name (the rest of you might want to skip this bit). Their name is officially written as ∆, but is pronounced "alt-j." As you might imagine, ∆ is the symbol you get when you press the alt key on your keyboard and press "j." It's also the mathematical symbol for change and was selected because the band formed when the band was undergoing change in their personal lives.
Their debut album An Awesome Wave is all things promised by the genre-title "future pop." On the one hand, there are many familiar elements of pop songwriting and clean production. On the other hand, the arrangements are enigmatically unpredictable and the production is experimental. You can see their brand spanking new video here. You can also stream a few tracks below.
Hear the rest of the album on Soundcloud.