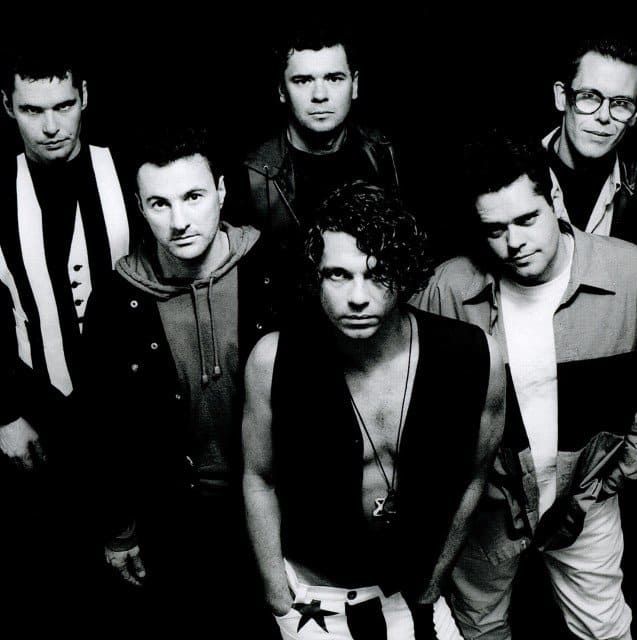 "Never Tear Us Apart" was released by Australia's INXS late in the summer of 1988. It was a huge pop hit charting at #7 in the United States. It was often thought of as the anthem for INXS frontman Michael Hutchence, and was even selected by his family and friends to be played as his coffin was carried out of Saint Andrews following his untimely death in 1997. The sensual jam has been covered a ridiculous number of times including by everyone from Carrie Underwood to Bono. I've included three indie takes on the tune here.
The version by St. Vincent recorded with Beck, Os Mutantes, and Liars for Beck's Record Club is heart-achingly beautiful. The talented musicians supporting Clark create a twinkling and orchestral backdrop to accompany her powerful and lovely vocals. The Great Book of John turn the track into a floor-board stomping blues rocker complete with a driving rhythm section led by a grungy bassline and softly crooned vocals. Finally, the version recorded by The Twilight Sad is really, really, startlingly Scottish. I'd pair it with haggis, Sean Connery, and 18 holes of golf. It's that Scottish.
St. Vincent (feat. Beck, Liars, & Os Mutantes) – Never Tear Us Apart (INXS Cover)
The Great Book of John – Never Tear Us Apart (INXS Cover)
The Twilight Sad – Never Tear Us Apart (INXS Cover)
Which one takes the prize for you?