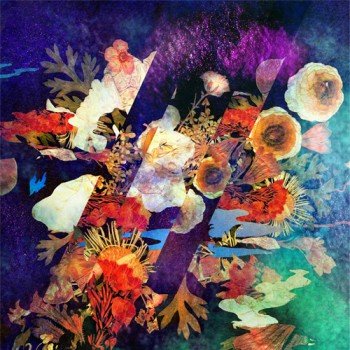 "Intriguing" is a great word to describe not just the tingling, polyrhythmic sounds of Brooklyn-by-way-of-Gainesville four-piece Conveyor, but the band itself. The band formed not long ago after each of the members independently transferred from their collective hometown in Gainesville, Florida to Brooklyn, New York. And since that time they've used a combination of hardwork and smarts to stay on the independent music world's collective radar. Indeed, having released a debut EP in early 2011 alongside a series of scattered digital singles, these gentlemen have aroused the interest of more than a few of my colleagues. Indeed, it's been hard not to catch that excitement based on the electronic-infused, organically-founded grooves and mathematically-centered rhythms the band has been serving up. That excitement is sure to spread further upon the highly-anticipated, up-coming release of their self-titled debut by Paper Garden Records.
In the year since releasing their debut EP, the band's grown more adventurous in their song-writing and compositions. Indeed, the album opens with the crisp, jangly "Woolgatherer" a tune which blends clipped, weird harmonies into crisp rhythms and meandering melodies. After slowly trembling into a screeching, humming close the track crumbles into the rough-edged, piano-lined melody of "Two Davids." The following track "Mane" was one of the album's early singles (having an initial release on a limited-edition single via Gold Robot Records) and could be thought of as a clacking, thoughtful mix of Animal Collective-esque arrangements and Simon & Garfunkel-styled folk grooves. They manage to cover a satisfying amount of sonic territory in those first three tunes alone. Wonderfully, they don't let up after that. "Short Hair" is founded on deconstructed, humming harmonies, steady percussion and woven-together acoustic guitars. It's catchy, upbeat and enigmatic before even dipping into it's long, wandering bridge.
The album pairs well with Kasey's recipe for Spiced Cucumbers and Coconut Milk. The recipe, like the album, is both bright and upbeat, while simultaneously unconventional and engaging. Kasey blends spicy peppers with clean and crisp cucumbers and sweet coconut milk. Like the album, it's a unique recipe that will make a great impression. This is one you don't want to miss.
Buy the limited-edition Mane 7″ from Gold Robot Records and Pre-order the self-titled album from Paper Garden Records. Then head back to the Kitchen to read Kasey's recipe for Spiced Cucumbers and Coconut Milk.