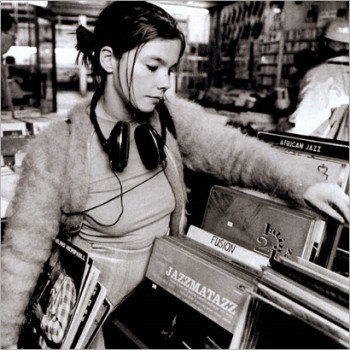 Is it just me, or is it hard to believe that Bjork has been recording music since the late 1980s? Indeed, Bjork's first band, the Sugarcubes, released their first album in 1988. Not long thereafter (about a year after the Sucarcubes broke up), Bjork debuted her solo material in 1993. Throughout the course of her long career she's been critically acclaimed and widely praised by her peers. She's been nominated for twelve Grammys, one Academy Award, and two Golden Globe Awards. She's also been covered by countless artists including Radiohead, Dirty Projectors, Yeah Yeah Yeahs, Liars, Owen Pallet & Ed Droste, Okkervil River, Death Cab For Cutie, The Twilight Singers, etc. "Unravel" was released on Bjork's 1997 album Homogenic. Radiohead's Thom Yorke described it as "one of the most beautiful songs I've ever heard." For today's "Served Three Ways" I've collected three covers (including Radiohead's) of the track. Enjoy!
POP ETC (formerly The Morning Benders) – Unravel (Bjork Cover)
Radiohead – Unravel (Bjork Cover)(Pocket Mix)
Camille Ruiz – Unravel (Bjork Cover)
Know of any other good cover versions of this one? Here is the stunning original for comparison.