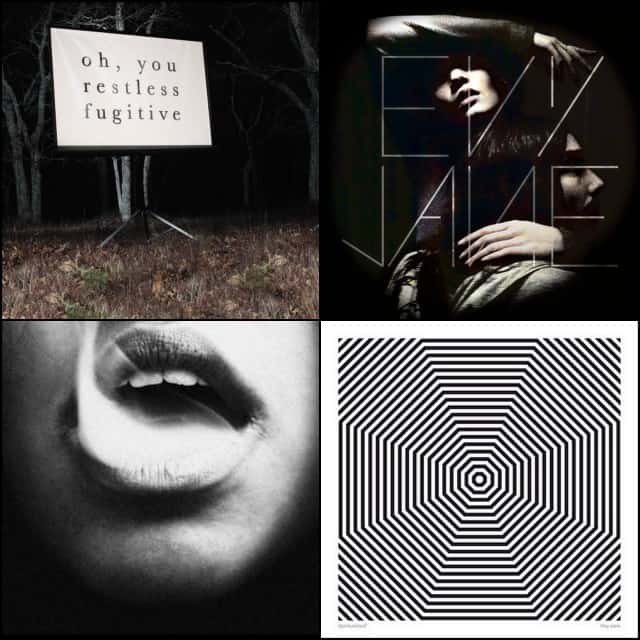 Need some tasty new tunes? We've got  your covered with another four-track mini-mix of Soundcloud goodies. Today we're featuring the first singles from the new WIlly Mason and Spiritualized albums alongside some smooth cuts from Evy Jane and Owls & Bodhi. I think you'll approve.
Willy Mason – Restless Fugitive
It's been awhile since we've heard from the man Willy Mason, yet only seconds into this rambling, shuffling new track and you'll remember why you've missed him. "Restless Fugitive" is a rhythmic, psychedelic folk rocker than will get your toes a tappin'.  Check it out.

Evy Jane – Sayso
Evy Jane is the partnership of Vancouver-based musicians Evelyn Mason and Jeremiah Klein. Their debut track "Sayso" is a lurching, beat-synced, honey-sweet, deeply textured electro-pop groove that is dripping with dark ambiance and dangerous romance. Fans of indie RnB should prepare to crush hard on this one. The Sayso/Ohso 12″ is available to purchase from King Deluxe via Bandcamp.

Owls & Bodhi – Say My Name
Owls & Bodhi? Never heard of 'em. At least not until I heard this glitchy, dubby brain melter, and now I can t get enough of them. I guess it is safe to say that is how it works when you discover great new music. Big hearts to the always fantastic The Leaving Scene for introducing this one to me.

Spiritualized – Hey Jane
Few bands are as deserving of critical acclaim and devotion as Spiritualized. London's Jason Pierce doesn't just record good music, he records fantastic epic concept albums with power and emotion. "Hey Jane" is everything you could hope for from the musical genius who wrote Ladies And Gentlemen We Are Floating In Space and Songs in A&E.