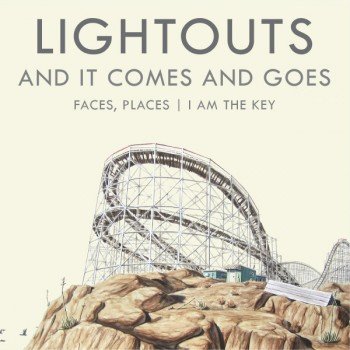 There is a music buzz-phrase that I've been avoiding using like it was infected with the plague. But no matter how much I try to hide from it, it shows up in my inbox, on my colleagues websites, and in the music industry in general.  Still, I hate it.  But putting my personal distaste aside, I can guarantee you you'll be hearing it everywhere within the next couple of years if you haven't already.  Ready for it?  90's rock revival. Yup, you heard it right, the feedback-tinged melodies of the 90's are coming to a music blog near you.  Not that I have any problem with 90's music. I still listen to many of my favorite records from that era. Still, having spent my formative years growing up in the 90's, the idea that it is time for a 90's "revival" is bizzaro-world stuff for me.  I mean the dust on my old CD wallet has only had a few years to settle.  Anyways, there it is.  So what does it mean?  Toadies cover bands?  In a perfect world maybe, but otherwise not likely.
90's rock revival refers to new bands inspired by mid-to-late 80's College Rock and late 80's-to-early-90's Alternative Rock.  In other words, dudes paying open homage to Dinosaur Jr., early R.E.M., Jesus & Mary Chain, early-90's era Cure, early Smashing Pumpkins and definitely alt-rock superstars Toadies.  Ok, maybe not Toadies, but those other bands are receiving their dues.  Case in point, Brooklyn-based duo Lightouts claim allegiance to this genre with their feedback-infused guitar chops, call and response vocals, structured songwriting and propulsive drumming.  And I have to admit, although the concept of a 90's revival leaves me feeling cold, listening to Lightouts nonetheless has me warming up to the idea.  Apparently nostalgia doesn't have to be "chill" and comes in rock n' roll flavor too.
Lightouts – And It Comes And Goes
Lightouts – I Am The Key (The La's Cover)
Don't forget to "heart" our songs on hypem if you like what you hear!