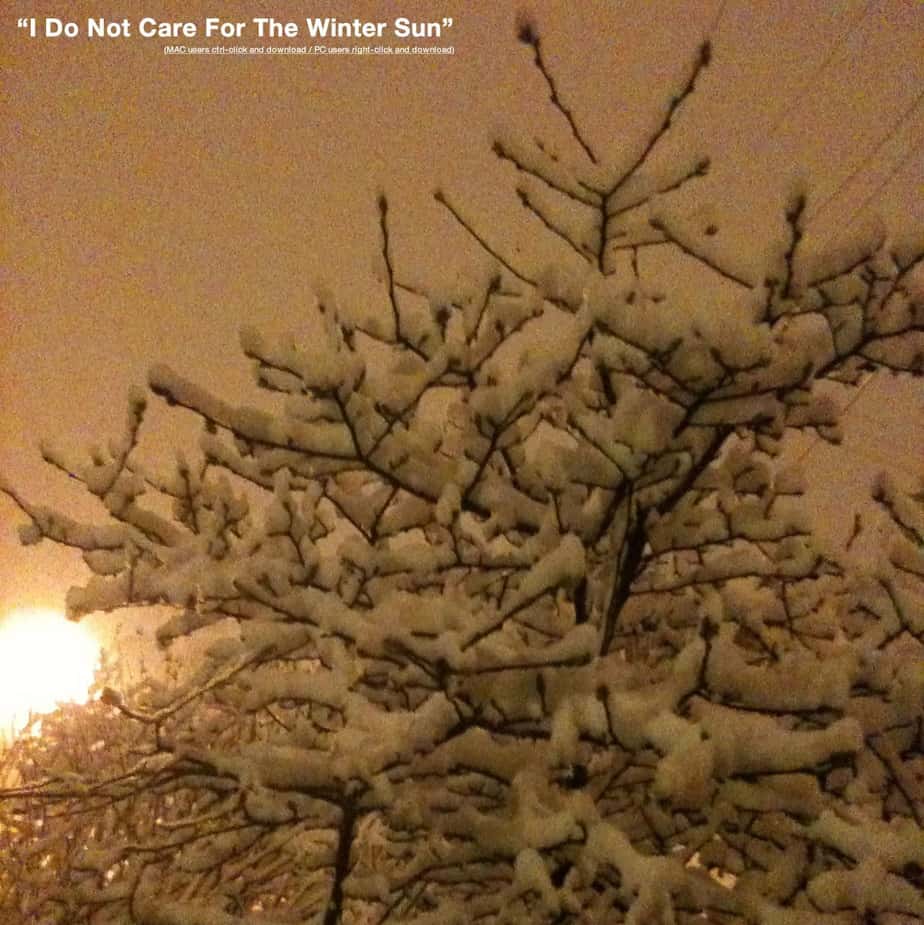 Only two more days before the "official" start of winter.  And yeah, I know what most of you are thinking: it already feels like winter is here.  That is what Kasey and I are thinking as we've just arrived in Dayton, Ohio where we'll celebrate Christmas with my family.  Ohio has been a true Winter Wonderland for a few weeks now as I understand it.  So, it felt appropriate to repost this new song by Turntable Kitchen favorite – Beach House.  The track is called "I Do Not Care For The Winter Sun" and I couldn't agree with the sentiment more.
Beach House – I Do Not Care For The Winter Sun
Don't forget to "heart" our songs on hypem if you like what you hear!