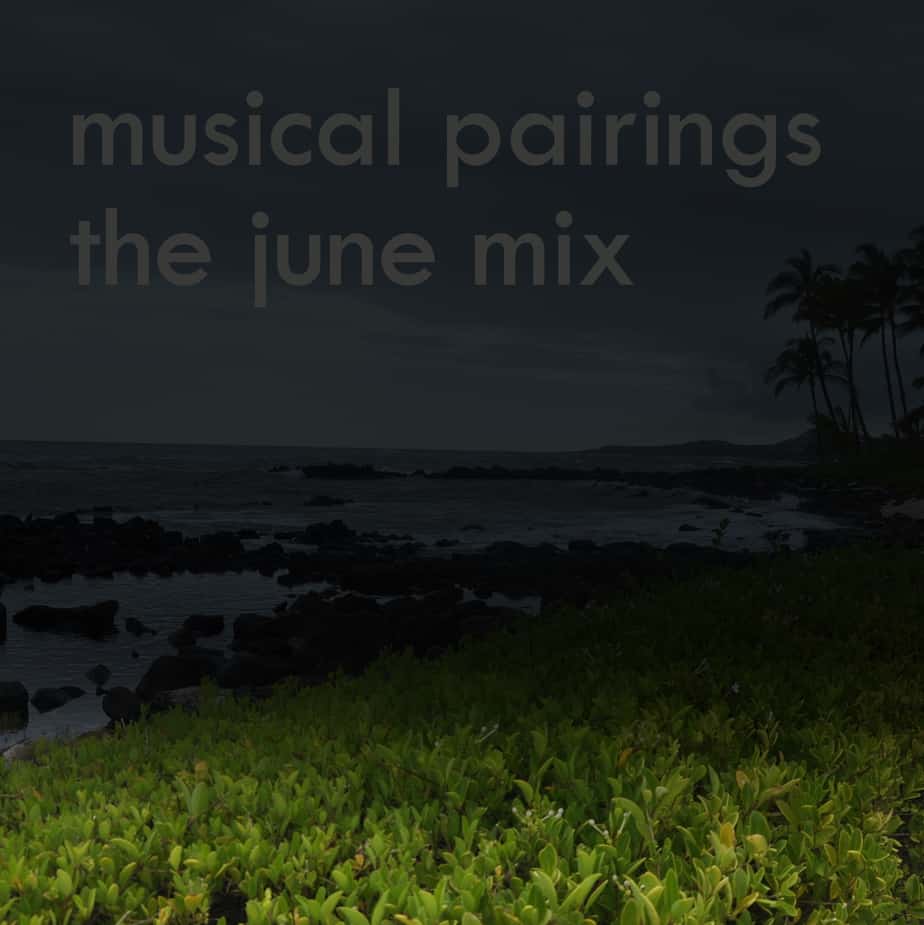 Say hello to Musical Pairings' latest: the June mix.  It is chock full of the new stuff I've been listening to (except that I left the National & Male Bonding off of it – although I can't get enough of High Violet especially) including Sex Church, Teen Daze, DOM, Rayon Beach, Hoodie Allen (a Single Serving to follow soon), Best Coast, Kid Cudi, Wild Nothing, Beach Fossils, etc.  So this is where my heads been.  I tend to think it is the perfect compliment to night-driving on a warm summer day.  I hope you find something new that you enjoy!
/
/
/
/
Musical Pairings @ eating/sf: the June mix (.zip file)
(Updated: individual MP3s removed.  Please download the mix as a .zip file above)
01. Sex Church – Ghost
02. Cloud Nothings – Even If It Worked Out
03. Rayon Beach – Memory Teeth
04. Belaire – Through the Wire (Kanye West Cover)
05. DOM – Living In America
06. Teen Daze – Shine On, You Crazy White Cap
07. Beach Fossils – Daydream
08. Wild Nothing – Chinatown
09. Randy Newman – Dayton, Ohio – 1903
10. Bill Withers – Lonely Town Lonely
11. Joe Worriker – Wrap Me Up (Pocketknife remix)
12. Washed Out (feat. Caroline Polachek) – You & I
13. Hoodie Allen – You Are Not a Robot (feat. Marina & The Diamonds)
14. Janelle Monae – Tightrope (Wondamix)[feat. B.O.B. & Lupe Fiasco)
15. Best Coast – The Sun Was High (So Was I)
16. Shabazz Palaces – 32 Leaves Dipped in Blackness Making Clouds Forming Altered Carbon
17. Kid CuDi – Pursuit of Happiness (feat. MGMT & Ratatat)
Don't forget to "heart" our songs on hypem if you like what you hear!