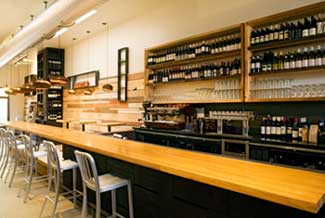 I have been meaning to review Starbelly, the newish restaurant from the owners of Beretta, for some time now. I went there for dinner before the wedding, with my friend Sarah, one of my bridesmaids and my honorary makeup artist.
We started out with drinks at the bar, and were immediately taken with the cool, slick interior of the restaurant. I could instantly tell that I was in an establishment that the folks at Beretta put up. The parking situation was rough, and the place was equally jammed from bar to back, but people were clearly willing to wait. Partly, of course, because it was so new, and was so highly anticipated. But partly because everything smelled so good.
Our quasi-vegetarian/pescatarian meal consisted of romano beans, grilled baby octopus, a light salad, and grilled flatbreads with warm marinated olives (all washed down with some wine and beer). We were seated surprisingly fast considering the serious wait time that we anticipated (an hour and twenty five minutes at walk-in). We didn't try any of their thin-crust pizzas or 'main' plates, but definitely felt full from the tapas-style meal that we devoured.
I have to admit that while I love the ambiance of darkly-lit, wood-paneled restaurants, I have a really hard time getting a good picture of any of the food I'm eating…particularly on an iPhone. So alas, I'm refraining from posting the grainy shots, but I'll say that I thoroughly enjoyed Starbelly. The food was certainly no mind-blowing experience, or a revelation, but everything tasted fresh, and being able to split small plates was the perfect way to enjoy a girls night. My verdict so far is that Starbelly is a great place to hang out, grab a few platefuls of small bites, and stay a while.
*image of the bar from Starbelly restaurant Web site
Local Pairings: Mi Ami- Cut Men + Starbelly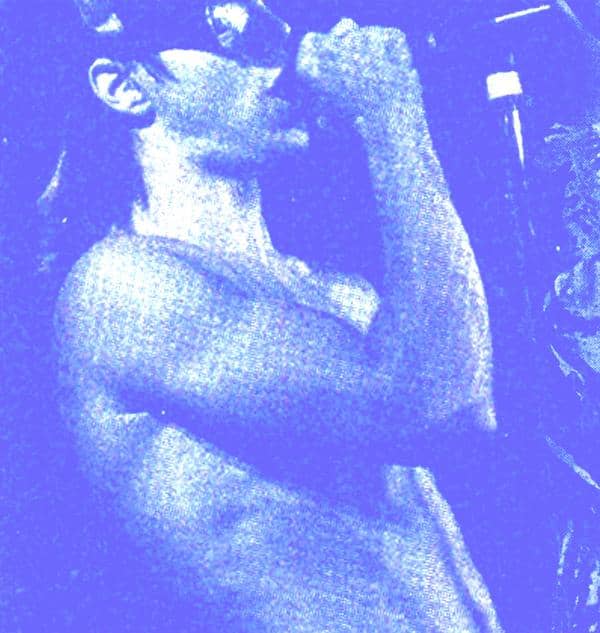 I'm a sucker for limited edition, vinyl-only releases, and so it should come as no surprise that I actively hunted down Mi Ami's Thrill Jockey debut, Cut Men, which was released in a limited edition of 750 copies. Mi Ami are the San Francisco-based trio of Jacob Long (bass), Daniel Martin-McCormick (vocals/guitar) and Damon Palermo (drums). If the names sound familiar to you, it may be because Martin-McCormick and Long were former members of Washington D.C.'s Black Eyes. They moved to San Francisco, and in 2007 with the addition of Palermo on drums, formed Mi Ami. Since that time, the band has already issued a handful of limited 12″ records on a number of labels as well as their first full-length "Watersports" and the "Echononecho" single on Quarterstick/Touch & Go in early 2009. Cut Men is their latest release, and features two new cuts. Read more over at Musical Pairings. –Matthew