San Francisco is filled with 'cute,' 'hip,' 'sleek,' restaurants. I'm a sucker for good logo and simplicity–and been eyeing Bar Crudo since before the restaurant made its move to its new (discreet) home on Divisadero. On a street that houses NOPA, it's probably easy to be overlooked, but this restaurant already had a devoted following (one Tablehopper is longtime fan). I was pretty excited to introduce some of my girlfriends to this place, grab some drinks and a few dishes to share.
Despite the many obstacles to getting there–no cabs, no parking–we finally got started at 9 pm. The restaurant was fully packed. I loved the decor right away. The front of the restaurant is a clear window displaying their fun, catchy logo. Inside, small wooden slits fold out of the wall, helping the long standing bar situation. We were seated upstairs, which felt like a nice recluse away from the bustle of the kitchen. Bar Crudo serves beer and wine only, so don't expect any fancy cocktails, but do expect a nice selection by the bottle and the glass.
Our party agreed that the restaurant's menu was definitely different and innovative–we were excited to try a few small plates to share. The menu's focus is largely on fish and there is no shortage of options–especially if you're willing to spend. We opted for a crudo sampler with spicy yellow fin tuna (per our waitress's recommendation), a selection of oysters, and a cold plate called a San Sebastian (tuna confit, asparagus, roasted red peppers, arbequina olives, caper berries, manchego, tomato bread). The last dish was actually quite different from what I think we all expected. It was a collection of parts–free for the diners to pair however they pleased.
I have to admit that while I enjoyed Bar Crudo, both for the ambiance and the food, I was a bit unprepared for the priciness of the meal. But, I've been unprepared a lot these days. After all, after eating 3 star meals in Argentina for less than $25/person, I've been shocked by every check that's been placed in front of me. In all fairness, Bar Crudo's prices are not any steeper than any other hip restaurant in the city serving fresh food. I'd definitely go back for a celebration and a splurge–on the crab!
Local Pairings: Man/Miracle – The Shape of Things + Bar Crudo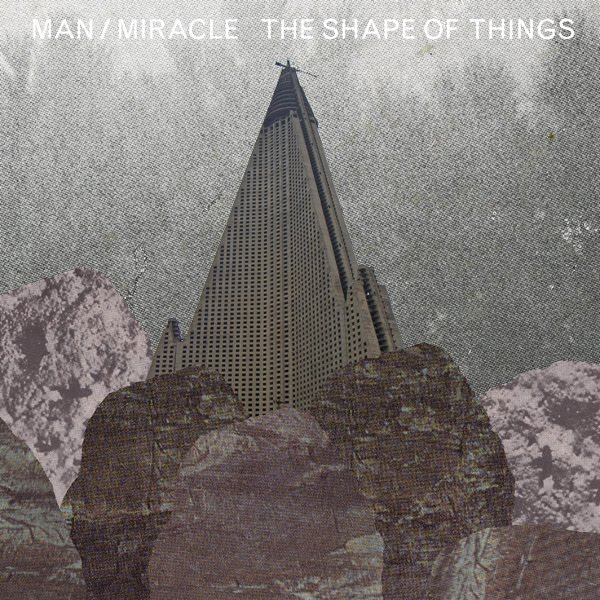 You may remember Oakland's Man/Miracle. We covered them on Local Pairings all the way back in July when we reviewed their awesome 7″ single for "Pushing and Shoving." At the time, we had noted that they were hard at work on their full length debut, which is now scheduled to be released on November 1 of this year. In reviewing the single, we predicted that these guys had at least a couple of excellent albums in them. With their full length debut, Man/Miracle has proven that prediction to be true: it is titled The Shape of Things and it sounds fantastic. The Shape of Things is energetic and bright featuring a powerful collection of catchy melodies and thoughtfully well-written songs. With their debut, Man/Miracle has proven that they are one of the Bay Area's most promising up and coming bands. Head over to Musical Pairings for more on Man/Miracle. –Matthew