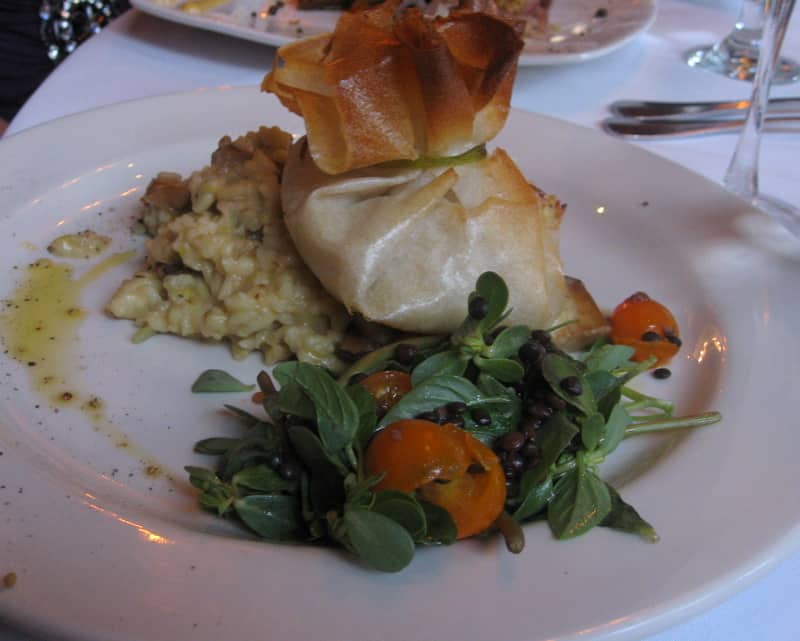 I have to admit that when I heard that I'd be going to Millenium, a popular vegetarian restaurant, for my friend's bachelorotte, I couldn't stop thinking about meat. As much as I love vegetables, and will often cook meat-free meals for myself, I always like to know that I have the option of having meat. Even if it is a slice of salami, or a chicken sausage. My body just craves meat. Call me an omnivore.
Nonetheless, I read through all of the rave reviews, and was confidently told by friends that it really was a good place. I knew that no matter the meal, we'd have a fabulous time–all of us girls. The dining room was spacious and open, and we sat at a large table that was illuminated by the early evening light.
Looking through the menu, I wasn't sure where to even begin. I had never seen so many options for tofu, seitan, and just…vegetables. Everything sounded inventive and delicious. I myself have asked many a time, "how much can you REALLY do with vegetables?" Well, ladies and gentlemen, it turns out–a lot.
We shared a lot of food, including a salad with fresh figs and marinated tofu and plantain and black bean tortas. For my entree, I ordered lipstick peppers stuffed with tofu 'ricotta' along with eggplant and a yummy farro salad. The oyster mushroom risotto that some friends got also looked gorgeous. More, my friends raved about how it was good enough to lick the plate. The seasonal cobbler and chocolate almond midnight (a tort made with an almond cashew crust, mocha chocolate filling, raspberry sauce and chocolate mousse) was beyond heavenly. We passed it around the table 3 or 4 times, which each person savoring every spoonful.
Overall, Millenium left a good taste in my mouth. As promised, the dishes were very whimsical and unusual, and certainly didn't make me feel like I was eating 'health food.'
Local Pairings: Pc Muñoz – What's Happening?! + Millenium Restaurant, San Francisco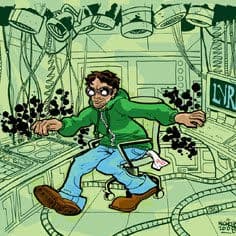 This week's local pairing is Pc Muñoz, a San Francisco based producer, beat-maker and artist. His latest album, "What Happened?!" is being offered as a free download at threcords. The album, which has been described as a "mash-note to hip hop" by Muñoz, and is a collection of remixes, bonus tracks from his prior album, and instrumentals, accapellas, etc. So, unsurprisingly, like any collection of b-sides, remixes and instrumentals, some tracks are more engaging than others. What is surprising though, is that the collection is nonetheless a very satisyfing album. To read the rest of the review, head over to Musical Pairings @eating/sf. –Matthew