Sometimes, you take a wrong turn, and end up hiking twelve miles in five hours on a day when you anticipated hiking for two hours and eating oysters. Oh wait, that hasn't happened to you? Over the 4th of July weekend, Matt and I decided to do a leisurely 5 mile loop in Pt. Reyes, followed by some oyster tasting at Drake's Bay. That was our plan. Until we somehow veered off of the trail, only to realize that we had made a wrong turn 4 miles into the wrong direction.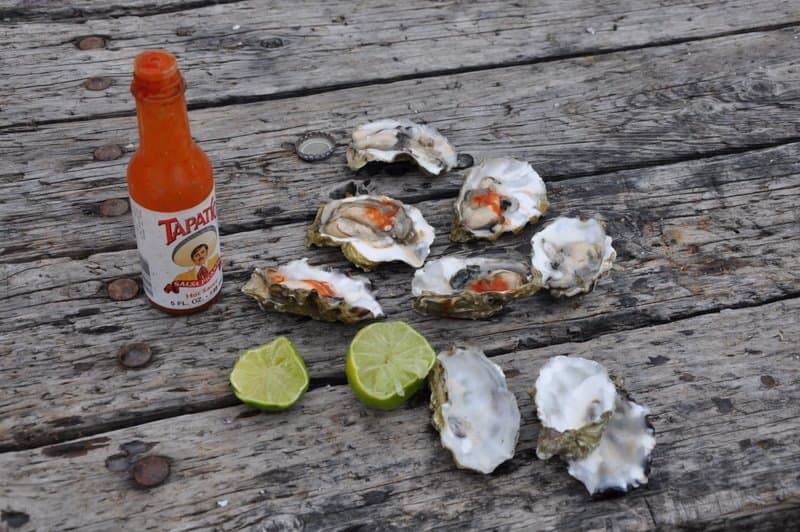 My immediate reaction, as you can imagine, was pure horror. My second thought was: there go the oysters! Knowing that Drake's Bay oyster farms would be closing at 4 pm, I knew that there was no way that we'd make it back in time. But, as luck would have it, we weren't too late to make it over to Tomales Bay Oyster Company–which is fantastic, by the way–to grab a dozen oysters and indulge in a little pre-dinner snack. Given that our hike ended up taking much longer than anticipated, and lunch was a peach, a grapefruit, and some nuts (split between the two of us), we were certainly ready for dinner, and weren't about to drive all the way to San Francisco.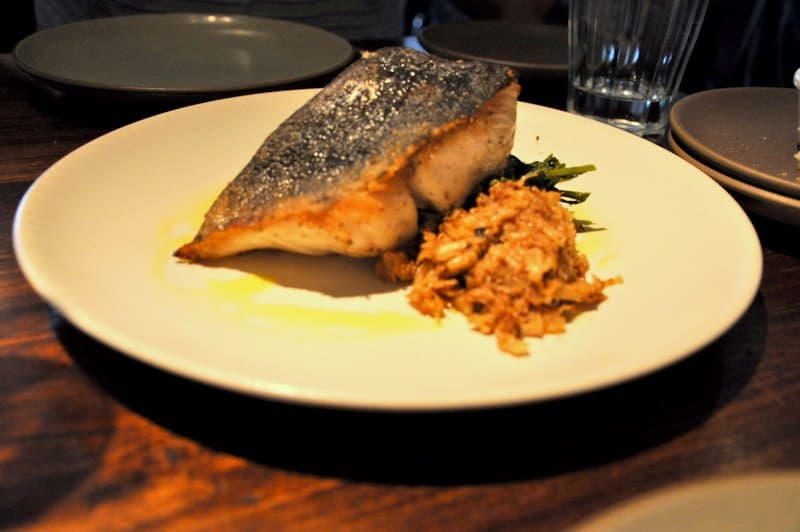 I had remembered reading a great review by Michael Bauer in the San Francisco Chronicle about a fantastic Italian restaurant in little downtown Pt.Reyes called Stellina, and my heart was happy when we walked in a little after 6 pm, without a reservation, only to be seated at a cozy little table right away. On short order, of course, was a carafe of white wine (to celebrate our extraordinary feat, ha!). After eyeing both the handmade pastas and delicious-sounding fish, I made a proposition: splitting the pasta dish and the fish. And what a good choice this was!
The pasta was tender as could be–delicate bucatini with peas and smoked bacon was enveloped in a light, creamy sauce that literally melted in my mouth. So inspired was I by this dish, that I immediately adapted it in my home later in the weekend. The bacon added a nice crunch and smokiness while the fresh peas were stunningly flavorful. Our second 'first' was a locally-fished halibut (with a heavenly crispy skin) accompanied by greens and a potato hash. The fish was light, elegantly presented, and the perfect way to end the meal.
And dessert? A rectangular slice of TCHO fudge cake, with a little whipped cream and caramel, as well as a cappuccino (for me), and a cafe au lait (for Matt). While Stellina's coffee-making skills are average, at best, their locally-focused, seasonal dishes and handmade pastas really impressed me. And the atmosphere? Just as cozy, warm and modern as any wall-to-wall packed restaurant in San Francisco.
Local Pairings: French Miami + Stellina, Pt. Reyes Station, California
The angular and synth-laden music of the self-titled debut album by San Francisco's French Miami features shout out loud vocals mingled with math-rock guitar riffs and steady, rhythmic percussion that alternates between danceable, droning and explosive. In other words, musically, their self-titled debut album flows between dense, electrifying math-rock riffs, a la Battles, to hypnotic, jazz-inspired drones, a la Tortoise, but with coherent punk-rock styled lyrics. In addition to Battles and Tortoise, the album makes me think of bands like Trans Am or Fugazi. French Miami consists of drummer Chris Crawford, and Jason Heiselmann and Roland Curtis sharing guitar and synth responsibilities. The self-titled debut is phenomenal, and is easily one of the best albums from the Bay in the past couple years. Head over to Musical Pairings @ eating/sf for the full review. –Matthew