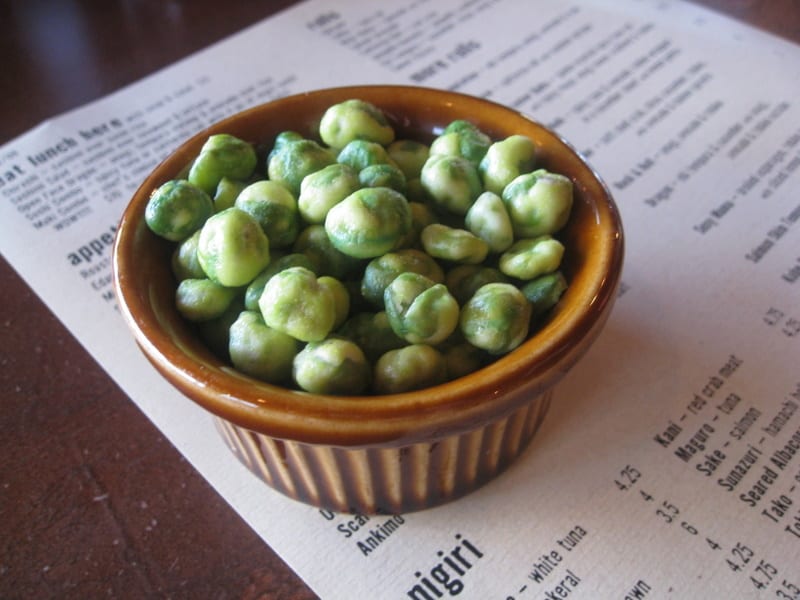 Sushi is often my feel-good food. I like to go out to sushi when I have something to celebrate, when I want to have a deep conversation with someone, or when I want guaranteed gastronomic satisfaction. After an unfortunate sushi experience in Oakland about a month ago, I've been somewhat scared of sushi. I didn't get sick, but everything just…well, didn't taste good. I wouldn't go so far as to say that I'm some sort of sushi expert, but I feel like broadly speaking, I know good sushi.
So when my friend suggested we check out a new sushi place, I was a little nervous, but I figured I was ready to re-enter the world of sushi. We had a lot to catch up on: her three months of world travel, my wedding plans, our mutual friends and their lives. We met up in Hayes Valley, the pleasant center of the 'hood lined with shops, bars and restaurants. After hearing great things about Domo, I suggested we check out.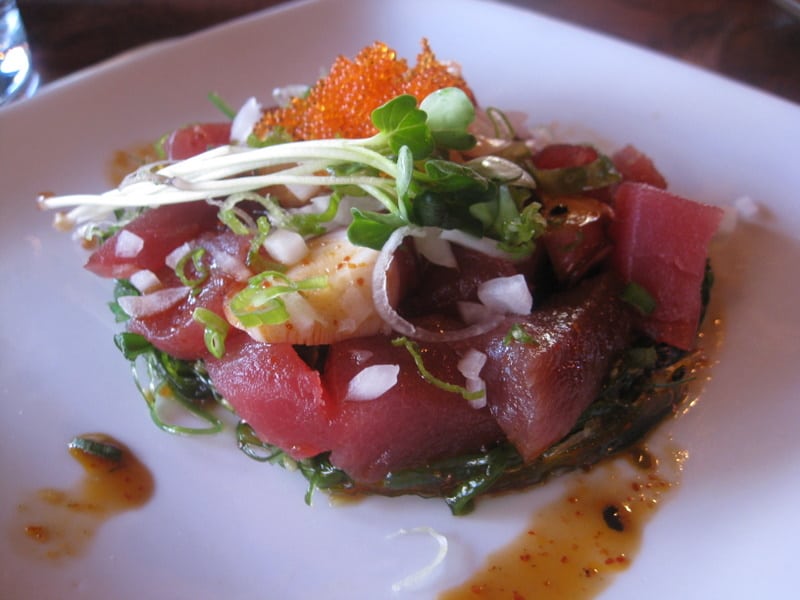 My first impression of Domo was that, like it's name, it was cute. The restaurant had a warm, cozy feel to it–an atmosphere I rarely find at even my favorite sushi places. With some outdoor seating, a long countertop alongside the window and a sushi bar, the place was definitely built to maximize capacity. We dove right into conversation over a little bowl of roasted wasabi peas, which had a mild kick of wasabi, and a tender crunch.
I appreciated that Domo's menu offered a good variety of options: from simple to more elaborate rolls, small plate crudos and appetizers, to sashimi and nigiri. I almost always judge sushi restaurants by 3 things: how good their real crab California rolls are, the color of their fish, and how well they cut their sashimi and nigiri. This is somewhat of an arbitrary system, but it nearly universally applies. For the most part, a sushi restaurant that does not offer a real crab California roll will not be one I like. To Domo's credit, both the real crab California, as well as Negi-hama (hamachi and scallion) rolls were excellent. As was our inventive poke tuna and octopus appetizer. Not to mention, my standby: salmon nigiri.
Local Pairings: The Pleased- Never Complete E.P. + Domo, San Francisco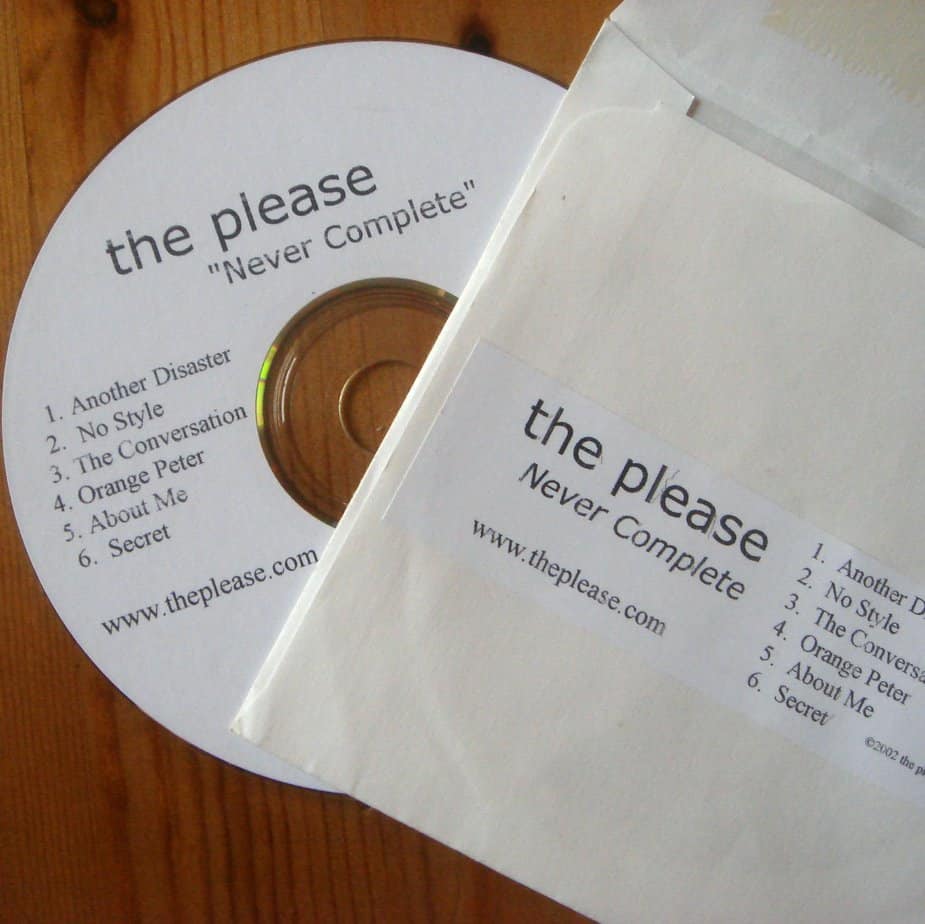 The Pleased (originally 'The Please') are a presumably now defunct band from San Francisco that consisted of a number of excellent, highly creative local musicians. During their relatively brief existence between 2002-2006, the Pleased stylistically drew numerous comparisons to the Strokes. In hindsight, despite the fact that Is This It? by the Strokes was an undeniably great album, I'd argue that had the Pleased stuck together, they would have easily surpassed the Strokes in terms of quality of output. I should explain that I described the Pleased as "presumably" defunct because they haven't released a record since their 2006 debut, and since several of the members have moved on to other, more successful projects, it is unlikely they will release any new albums in the foreseeable future. Keyboardist Joanna Newsom's solo debuts are both quixotic and beautiful, and have received significant praise from critics. In fact, Newsom's album Ys topped a number of year end lists in 2006. Singer and guitarist Noah Georgeson has released his own freak folk album, produced albums for Devendra Banhart and Newsom, and performs as a guitarist in Banhart's band. And if I'm to be honest, it is probably better that way: I'd rather another Joanna Newsom album or a Georgeson-produced Devendra Banhart album over another record by the Pleased any day. Nonetheless, The Pleased's records were quite good, and it would be unfortunate if they slipped into complete obscurity following the individual success of the separate members. My first introduction to the Pleased was their excellent 2002 self-released demo Never Complete E.P., which has held up extremely well over time. Musical Pairings has the full review. –Matthew
And Last, But Not Least…
It was hard to choose a winner from the entries for the chocolate party pairing contest since all of the submissions were all excellent pairings. After weighing the suggested pairing in each entry and the reason given for each selected pairing, we settled on Cliff's entry for "Music For Animals" and Janet's "En Vogue" pairing. To keep things fair, I (Matthew) wrote the names on a piece of paper, folded them, and then Kasey selected one at random. And so, congratulations to Janet who will soon be enjoying a delicious box of Neo Cocoa truffles! Shoot us your mailing address so that we could get the truffles over to you. And, don't forget to check out Foodzie for other delectable goodies. You can find Emily and Rob on Twitter @foodzie.