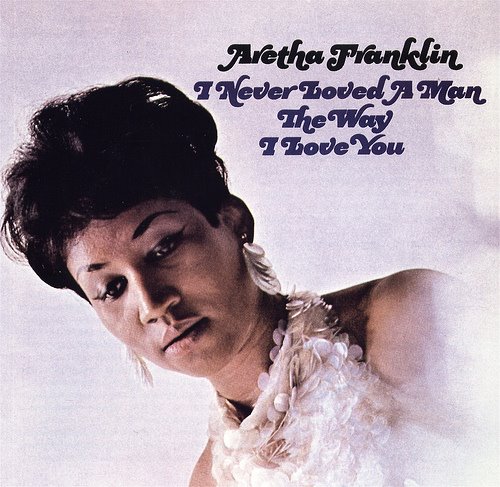 My biggest criticism of most contemporary pop music is that it lacks soul. Today, when a pop star sings about popular, age-old topics like love or heartbreak, they sound way too concerned with staying cool to actually let any feeling leak through their well-guarded exterior. For example, not to disparage Justin Timberlake (FutureSex/LoveSounds is simply brilliant), but when he sings that you are breaking his heart on a track like "What Goes Around" – you'd be well justified in wondering if he really means a word of it. I could go on and on about this topic, but lets suffice to say that I think this lack of soul is widespread in contemporary "popular art." It wasn't always this way.
If you are skeptical, listen to any modern pop superstar and then listen to Aretha Franklin's vocals on "I Never Loved a Man." Aretha didn't write the song (it is credited to a gentleman named Ronny Shannon), but the way she sings it – you just know she had someone in mind when recording this track. Likewise, when she demands her dues on "Respect" (also from her 1967 album, I Never Loved A Man the Way That I Love You) – you know she means it. Aretha, and others from her era, simply own our modern popstars when it comes to soul. You may be wondering, how does this relate to this recipe? Like a lot of contemporary pop music, a lot of chili recipes I've tried, although good, lack feeling. They've got no love. That isn't to say they aren't spicy or aren't "packing heat." After all, any good hot sauce will add the fire power necessary for a good chili. They just lack soul. But not this recipe: This turkey chili has Aretha Franklin-style soul.

Head back to eating-sf.com to read the original recipe and review pairing.
-Matthew