Introducing the Turntable Kitchen Pairings Box: a curated food and music discovery experience, delivered to your door, every month.
Update: The October Pairings Box is no longer available for sale. However, we are now accepting orders for the November Pairings Box.  Unfortunately we can only ship within the United States and Canada at this time.
Give as a one month or three month Gift: click here.
Subscribe to the Pairings Box for $25 a month (plus tax)/recurring subscription
— shipping's on us: click here.  (*cancel anytime)
---
What you'll get: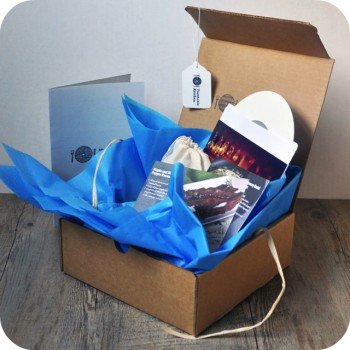 Every month, you'll receive a hand-assembled box of goodies to create a unique food and music pairing of your own. In each box you'll find:
A limited-edition, hand-numbered 7-inch vinyl single featuring a pair of tracks by one of TK's favorite artists/bands.
An exclusive, downloadable TK-curated digital mixtape packed with some of the most exciting up-and-coming new artists we've listened to.
A collection of three seasonal, themed recipes for you to try. Think: Fall Brunch, A Russian December Dinner, etc.
1-2 premium dried ingredients for you to make 2-4 servings of each dish or drink (depending on each month's theme). Each month, we'll feature a special spice, flour, grain, or bean you'll need to pull together a fabulous meal for yourself and a few friends.
Our suggested Pairings, tasting notes, and additional insights into the music and food that we're sharing with you.
Occasional treats in the form of edible goodies, artist recipes, special reviews and bonus songs will surprise you along the way!
This is a food and music experience you won't want to miss.