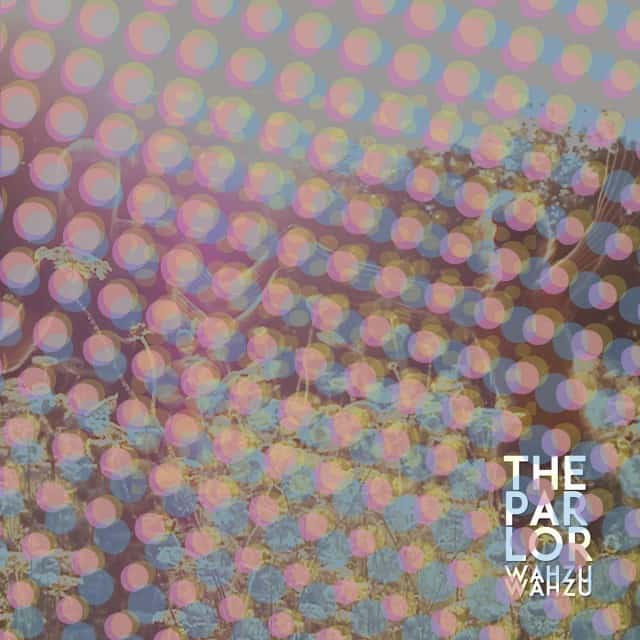 Husband and wife duo Eric Krans and Jen O'Connor, who record music as The Parlor, did not mean for their latest album Wahzu Wahzu to have much depth. In fact, they were aiming for the opposite. Their stated goal was to pen nothing more than "a dark, but meaningless candy-pop album." Something fun, sweet, and energetic – but ultimately fleeting. Needless to say, things don't always work out they way we expect them to.
Yes, the melodies and rhythms on Wahzu Wahzu pack plenty of "candy pop." In fact, throughout the album, Krans and O'Connor brew up a dozen particularly infectious tracks of glittering disco, sleek 80's pop, and jangly indie rock.
For example, the album's dizzy, sparkling centerpiece "The Surgeon's Knife" is a catchy-as-hell, rainbow-hued dance jam. Meanwhile, with it's bubbling bass riff, smoky saxophone, and lyric phrasing on the bridge that calls to mind the "mama-say mama-sa" from Michael Jackson's "Wanna Be Startin' Somethin'," the track "Star Chart" is a total art pop ear worm.
It's the "meaningless" part of their original design that proved to be too much to hope for. Despite themselves, little inadvertent truths and guarded secrets started to slip into the fledgling songs. Lyrics quietly allude to death, grasping for hope, creative uncertainty, miscarriages, and a mysterious illness inflicting O'Connor's mother.
Indeed, when O'Connor sings "we're feeling like dancing" over and over again on "The Surgeon's Knife" it's not merely a call to have fun. Between references to a surgeon's knife and distant worries, it proves to be a reminder that dancing can be a way to briefly avoid confronting some painful truths.
To the extent that Wahzu Wahzu isn't a full on relevation, it's worth remembering that it wasn't designed to be. However, it does prove to be a hell of a good time and uniquely satisfying on many levels. One of my favorite surprises this year, it has enjoyed heavy rotation in our home.
If you like what you hear, you can download a copy of Wahzu Wahzu from Bandcamp. Savory, enigmatic, and surprising, we're pairing this with a recipe for Salt-Baked Sweet Potatoes.