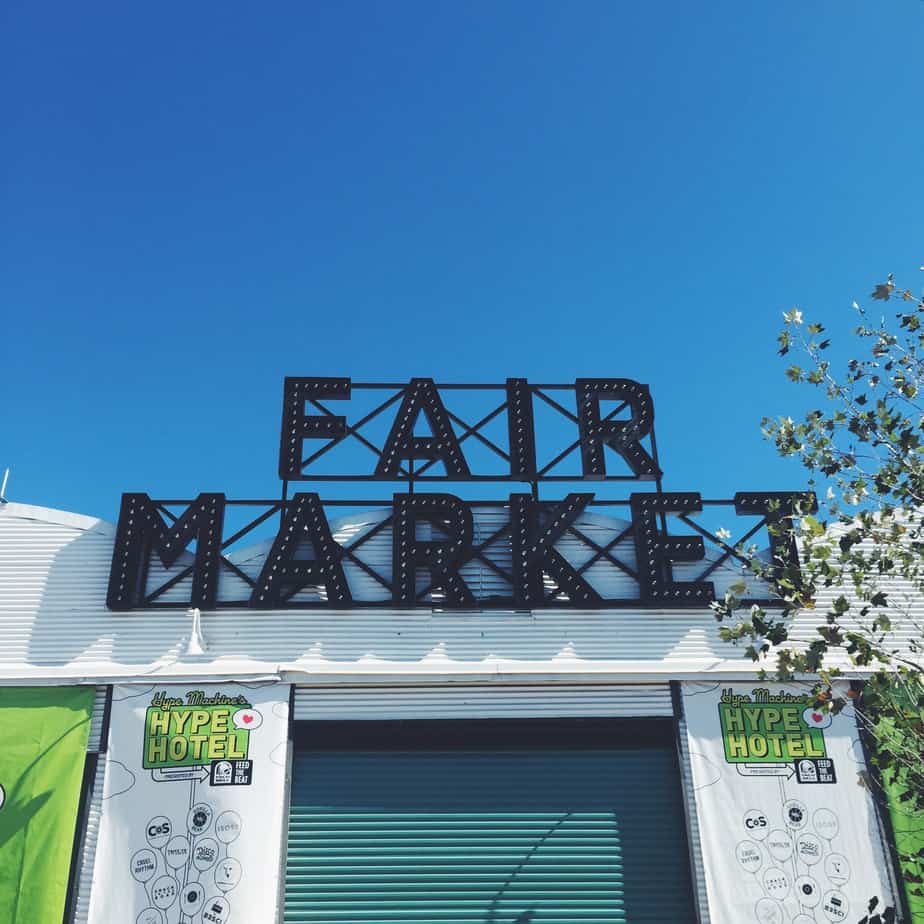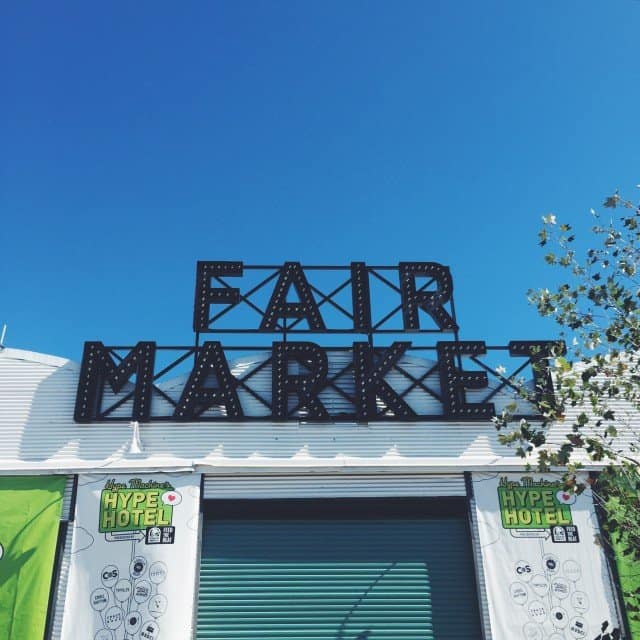 SXSW continues to be our favorite music festival. It's the "choose your own adventure" of music festivals. Indeed, no two groups will have the same experience. And 2015 was no exception. You could catch incredible, intimate performances from established artists like Spoon, TV on the Radio, Best Coast, and Earl Sweatshirt, in between breathtaking performances by hot up-and-coming talent like Leon Bridges, Natalie Prass, Tei Shi, Cathedrals, Shura, and hundreds upon hundreds more great artists.
This year we were honored to partner with Hype Machine and yvynyl to curate our own showcase at the Hype Hotel. We packed as many as 1,600 people into the Fair Market building on East 5th Ave for one brilliant afternoon of music.
Cathedrals kicked things off with a sensual and energized performance. Only Real was simultaneously smooth and fiery. Circa Waves brought some nice, crunchy guitar riffs. Shura's set was a personal highlight from the entire week (she also treated us to a cover of Fine Young Cannibal's "She Drives Me Crazy"), Hundred Waters' mesmerizing set proved they may be one of the greatest new live performances in music, and Alvvays simply rocked in a set that included their singles "Adult Diversion" and "Archie, Marry Me." And of course it helped that in between sets we heard chill vibes from Monster Rally and VERITE.
If you continued to hang out at the Hype Hotel throughout the entire week you'd also have caught performances from Spoon, Odesza, Earl Sweatshirt, Best Coast, Yumi Zouma, Tei Shi, Leon Bridges, Natalie Prass, King Tuff, and more.
There will be videos of select performances from our showcase coming soon. For now, you can check out a few highlight reels from the Hype Hotel.
Our friend Meghan McNeer joined us for our showcase and took some great pictures that capture the magic of the event. You can check those out below. All pictures from our showcase were taken by Meghan except the photos of Cathedrals (which explains why they aren't as good – I'm a terrible photographer). Check 'em out.
Alvvays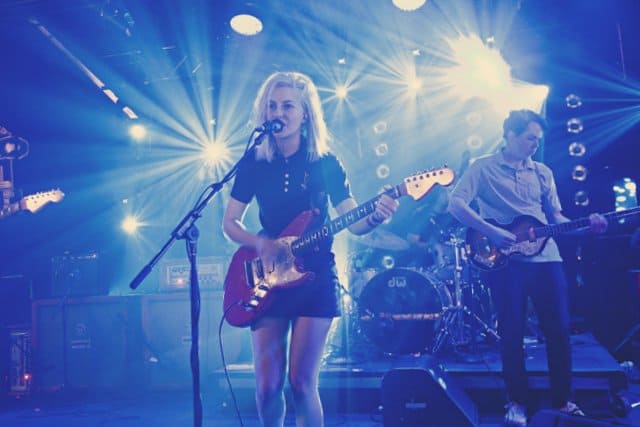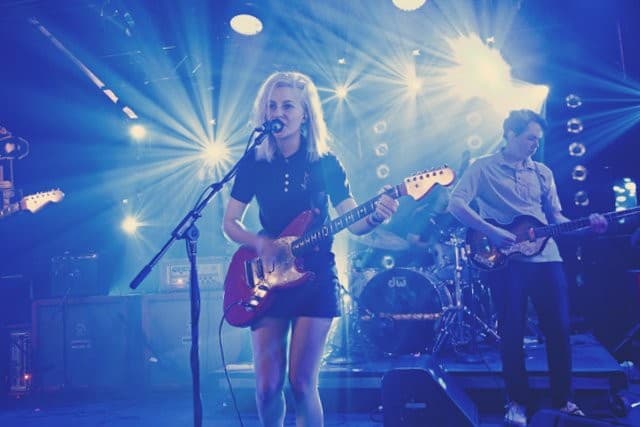 Hundred Waters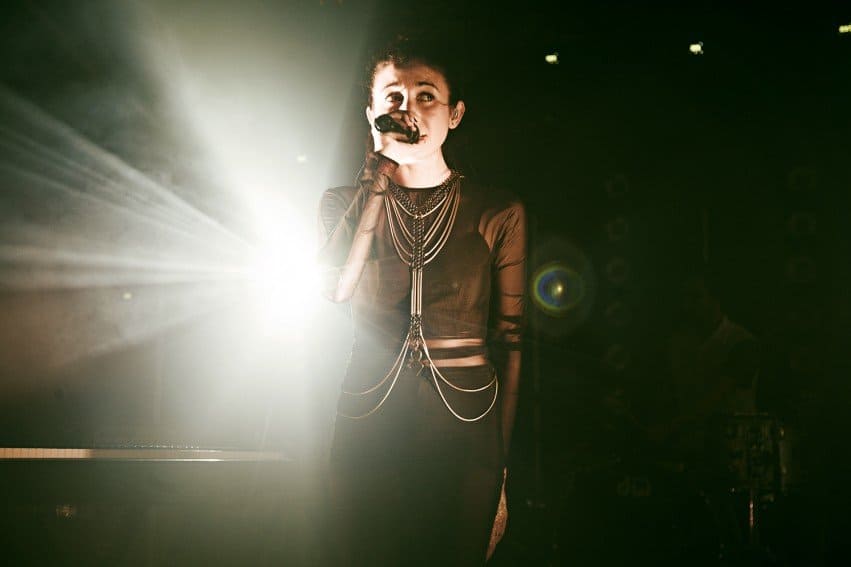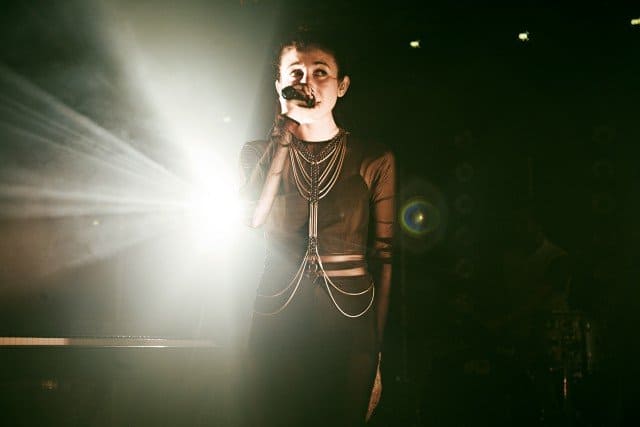 Shura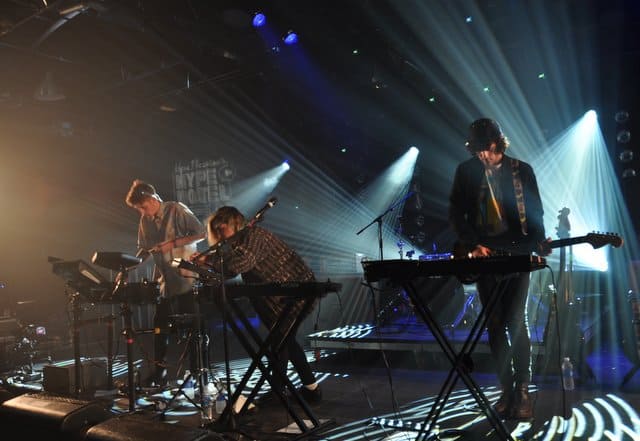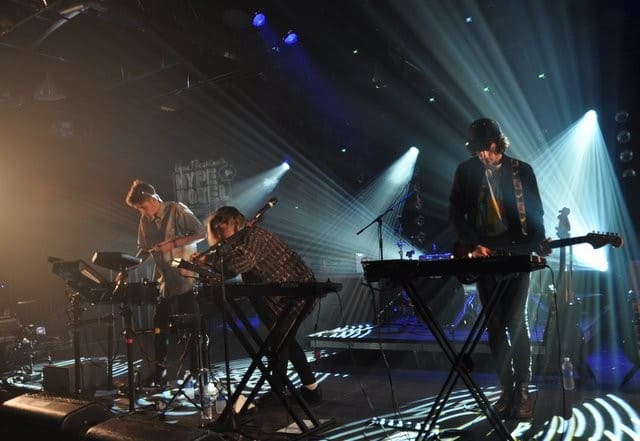 Circa Waves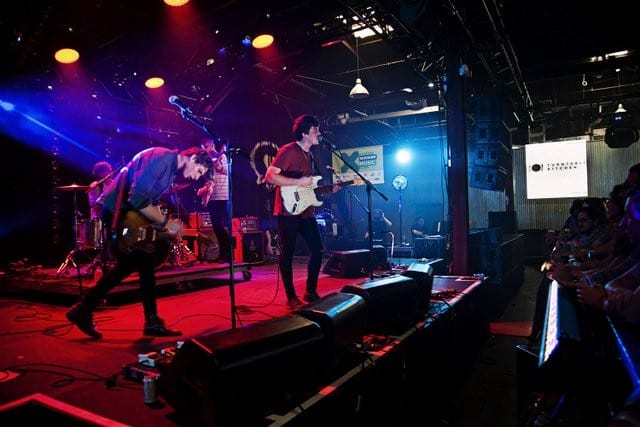 Only Real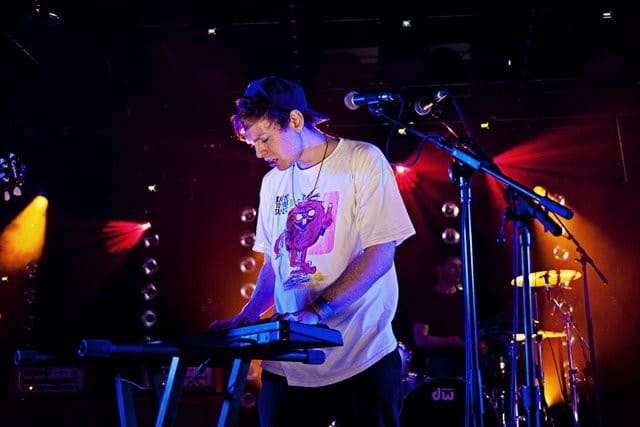 Cathedrals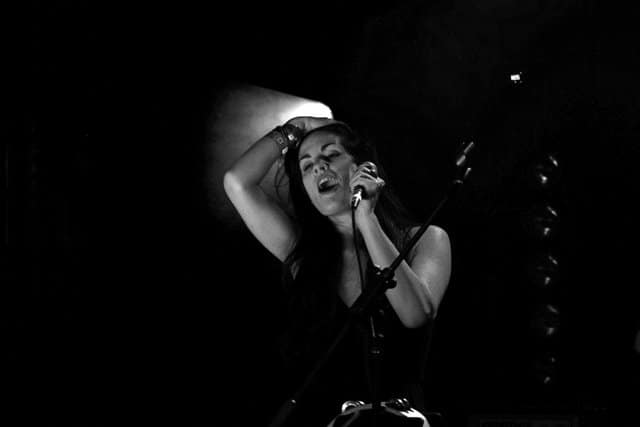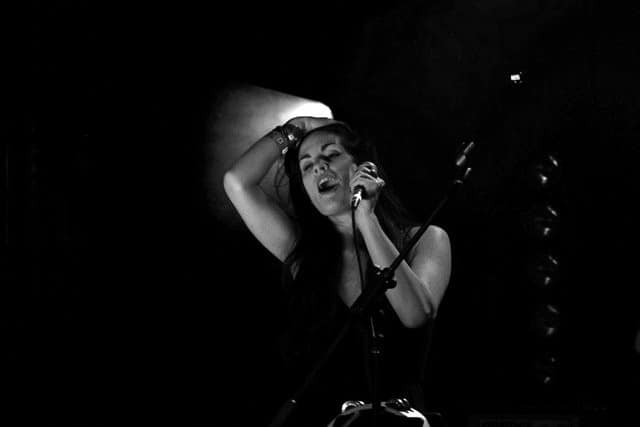 DJ Sets by Monster Rally & VERITE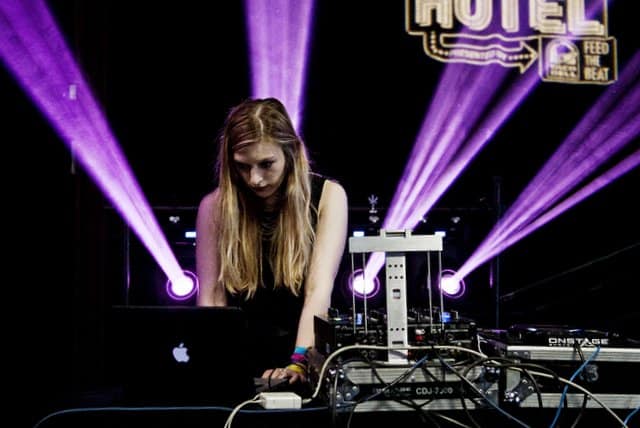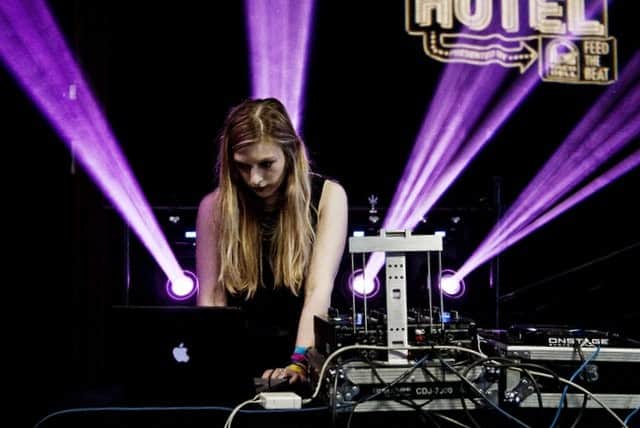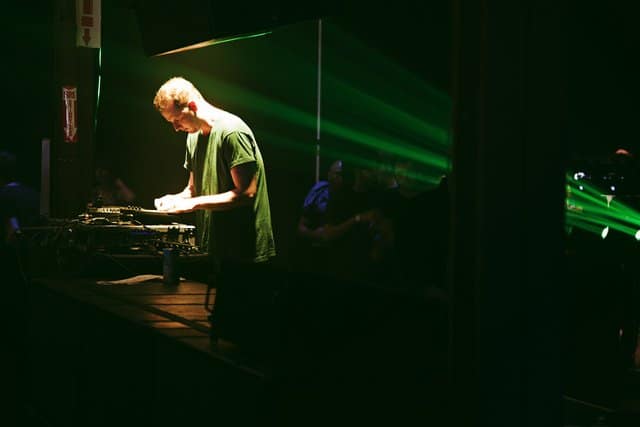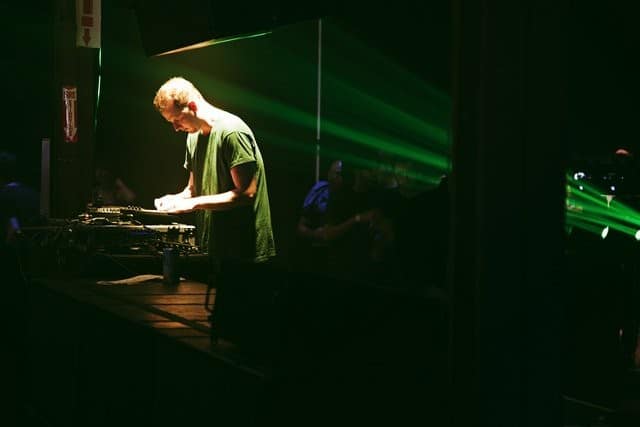 Of course, we weren't the only showcase hosting awesome talent. In fact, many of our favorite performances were by artists playing other events: Shamir, Spoon, Tei Shi, Leon Bridges, Natalie Prass, 8th Grader, and Jack Garratt in particular.
Shamir's set at the NPR Showcase was simply incredible. He capped off a high energy set by jumping into the crowd and hugging and taking selfies with anyone within five feet of him.
On Tuesday night, Spoon followed up a set by ODESZA with a collection of songs that spanned most of their discography.
Natalie Prass was so good at the Consequence of Sound showcase that I went out of my way to see her again at Mohawk a few days later (making her one of four artists I caught twice alongside Cathedrals, Shura, and Tei Shi). Speaking of Tei Shi, her live performance is both sultry and slick. She was another standout.
Gorilla vs. Bear's showcase was stacked with awesome talent and Leon Bridges' set in particular was one of the most memorable SXSW performances we've ever seen.
If you're curious, here's a list of all of the performances I watched during the week (34 sets in all) in chronological order:
Odesza
Spoon
Cathedrals
Only Real
VERITE
Circa Waves
Shura
Hundred Waters
Monster Rally
Alvvays
Boogie
Shamir
Courtney Barnett
8th Grader
Natalie Prass
George Maple
Mansionair
Tei Shi
VERITE
Tove Stryke
Cathedrals
Jack Garratt
Kero Kero Bonito
Chastity Belt
HINDS
Carles.Buzz
Yumi Zouma
Ellie Herring
Leon Bridges
Twin Shadow
Gang of Four
Natalie Prass
Shura
FOOD
Of course we wouldn't hit Austin without dining on some great food. Highlights included brisket & pulled pork at Franklin BBQ, the fried egg sandwich at Hillside Farmacy, Ice Cream from Jeni's Splendid Ice Creams, sushi from Uchi, tacos from The Peached Tortilla, and the pork belly at Three Little Pigs.
What did I miss? What were your highlights? Let's talk about it. Leave a note in the comments.