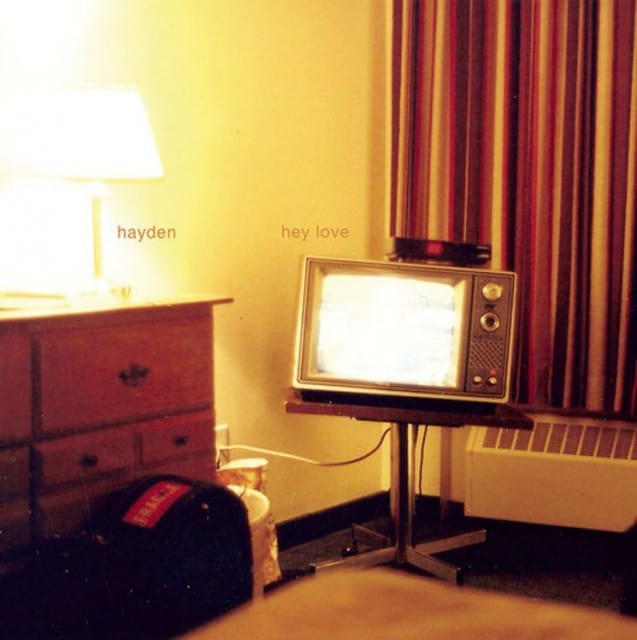 It's so easy to get lost in the day-to-day, hustle and bustle and often, as a result, we find ourselves taking for granted the devotion and support of the loved ones around us.
I do it all the time
forget the man I'm tryin'
to be because I'm climbin'
Bolstered up by a loyal drum beat and an intimate arrangement of piano keys, the lyrics to Hayden's latest tune are profound and to the point. They instantly struck a vein. Listening to it on my way to work this morning, I almost turned my truck around for an instant vacation from life.
Let's spill our drinks onto this map,
where the ice melts we will unpack
Hayden's 8th full length record, Hey Love, is described as his "most intimate passage yet in his decades-deep story." It is set to release March 24th via Arts & Crafts and if you pre-order now, not only will you unlock a personal advance stream of the album, but you can also add a limited edition 7" featuring "Nowhere We Cannot Go" and "Troubled Times," in a handmade jacket wrapped with care by Hayden himself.