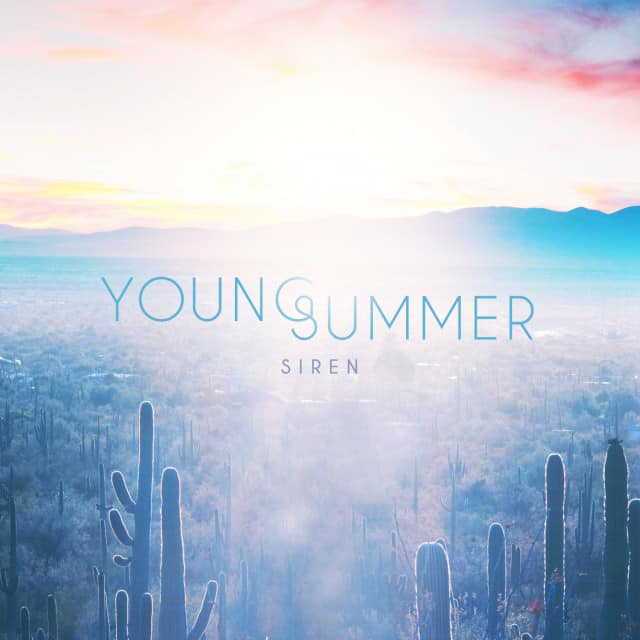 With nearly an hour commute during during my work week, I find myself behind the wheel more than I really care to admit. In the act of summer fading into fall and the daylight hours narrowing I've grown to appreciate my east bound travels. The early morning sunrise coming over the quiet hillside gives me time to reflect, and appreciate the endless rotation of this beautiful planet. As the frost thickens my musical tastes tend to shift towards ethereal sounds on these chilly mornings. Songs with enchanting lyrics and melodies such as GEMS's Ephemera carry me to my destination as if I'm floating there on a cloud.
I created a playlist a few years back that I constantly update with songs that capture these moods for me, and yesterday morning while indulging on the road, I was reminded of the heavenly voice of Bobbie Allen, better known as Young Summer. This DC artist caught my attention early last year with her drum thumping score, appropriately titled "Fever Dream." However, it wasn't until just prior to the release of her debut album, Siren when she let loose a string of great singles, before I fell deeply in love with her sound.
"Taken" had me at hello. It's a gorgeous song that opens up with a soaring keyboard rhythm and Allen's gentle, yet powerful vocals. From there her voice carries the song like a new born child as it slowly builds through the chorus to the robust second verse, where it plateaus for a while keeping you lost in the rhythm. As it nears the end, it suddenly drops off leaving nothing but Bobbie's vocals for a moment of enchantment. Much like Florence Welch, her voice is like krypotonite for my ears – leaving me feeling weak – and in my opinion every song on her album is as breathlessly amazing and worthy of a single. Check it out here on iTunes or Amazon.