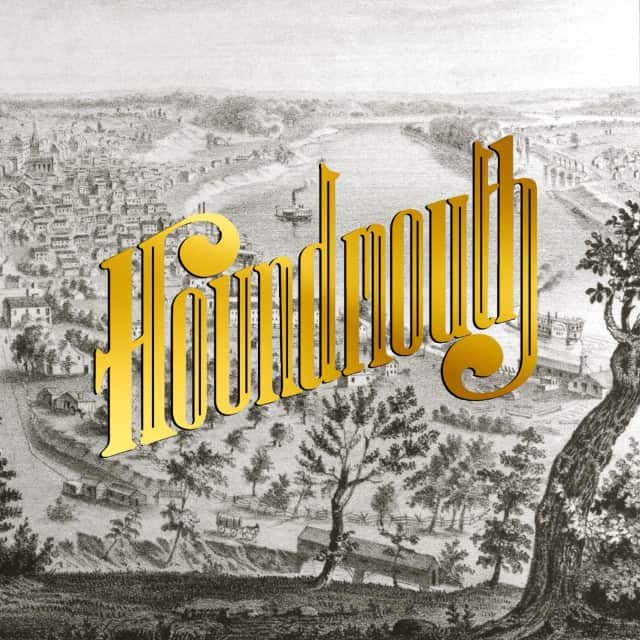 This may be my longest post to date…..okay well it's only my third post, so that's not saying much. First – a little #historylesson for ya here. So there used to be this website called "We Are Hunted," basically it was a chart for emerging artists, an indie top 100 so to speak. Well long story short it no longer exists; the site was bought out by Twitter and well, if you visit it all you get is a link to Twitter music……lame.
Before any of that happened I found this band on there called Houndmouth and their song "Pennetentiary." After one listen I instantly bought their EP which also contained an equally addicting track called "Houston Train." It was amazing. Hailing from Indiana/Kentucky these kids just ooooooze filthy-dirty, whiskey-soaked, front-porch-sitting Americana. The kinda stuff that makes ya wanna rope off your bathtub and start bootlegging moonshine. Maybe it's my campfire obsession, but to me this stuff is best listened to while sitting on a log and sipping some Johnny Walker out of a tin cup.
In 2013 they released a full length called From the Hills Below the City and lemme tell you, I still have this one on rotation. Every song speaks to me but, if you listen to "Casino" on a Friday night you will find yourself wanting to be "doing bad things" and acting like a rebel.
I FINALLY managed to catch these guys live at The Independant in San Francisco back in September and it was no disappointment. The crowd was packed, the songs were sweaty, and even though singer Matt Meyers slightly resembles Matthew McConaughey in Dallas Buyers Club, his showmanship and dominance over his guitar demonstrated a bravado to be reckoned with. Couple that with the dueling twangy boy/girl vocals of he and the absolutely stunning Katie Toupin, my eyes never left the stage. If you find it's your thing, I greatly encourage you to check out their full length in the format of your choice over on Amazon.