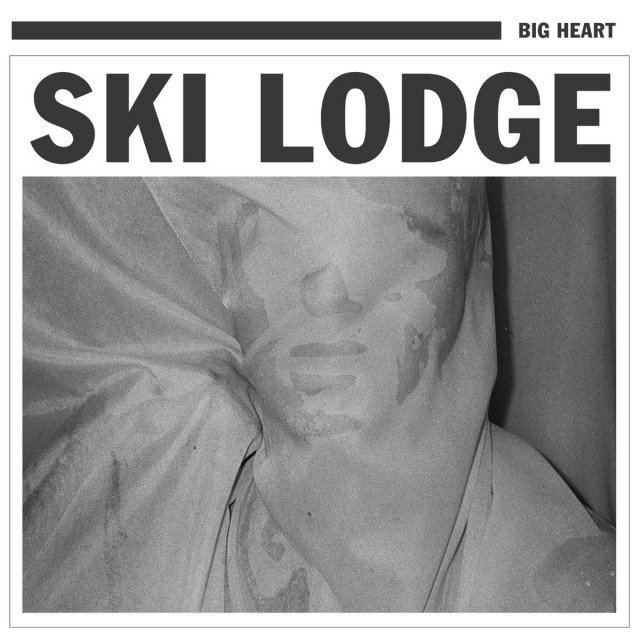 Some albums are awesome because they are "different" and new sounding. That's at least partially why we love albums by artists like The xx, Purity Ring, James Blake, and MØ. Conversely, other albums, like Big Heart by NYC-based singer, songwriter, and multi-instrumentalist Andrew Marr (a.k.a. Ski Lodge), are great specifically because they are familiar and true. Indeed, on this debut LP, Ski Lodge strikes the right balance between contemporary and ageless by blending the glistening nostalgi-pop vibes of Real Estate with the hook-filled, danceable rhythms and crooning melancholy of The Smiths.
Marr has explained that he chose the name Ski Lodge for the band because it "evoked an image of being warm by a fire, alone or with friends, while outside exists the cold and cruel winter." Indeed, Marr demonstrates throughout Big Heart that he's perfected the trick of balancing dark lyrics against warm and upbeat melodies to forge emotionally honest pop songs that aren't total downers. Indeed, it's not easy to deliver the line "you're dragging me to hell" in a pop song without it sounding forced or insincere, yet Marr nonchalantly tosses the line out on the track with the same name.
Similarly, opening track "Anything To Hurt You" is a warm, catchy jam written from the perspective of a parent who fears they hadn't lived up to their best. It sets the album off with a pair of rubbery riffs that, alongside a steady beat, establish a bubbly groove to counteract Marr's melodrama as he morosely croons, "Is it in my mind, or did I taint you? Is it in my mind, or did I ruin your life?"
Warm vibes and big hooks abound on Big Heart especially on tracks like the simmering single "Boy" and the jittery pop groove "Just To Be Like You." In fact, from the album's opening track to it's closing notes, Marr's self-assured croon casually and confidently navigates turbulent waters where he's always buoyed by jubilant melodies and bouncing grooves.
The warmly upbeat and cozy LP is a perfect Musical Pairing for Kasey's recipe for Buckeye State Ice Cream. The recipe, like the album, is certain to leave you cuddly and in high spirits on even the coldest nights. And, for an Ohio boy like me, it's a familiar and especially satisfying recipe.
Big Heart comes out August 20th via Dovecote Records. Afterwards, head back to the Kitchen for Kasey's recipe for Buckeye State Ice Cream.