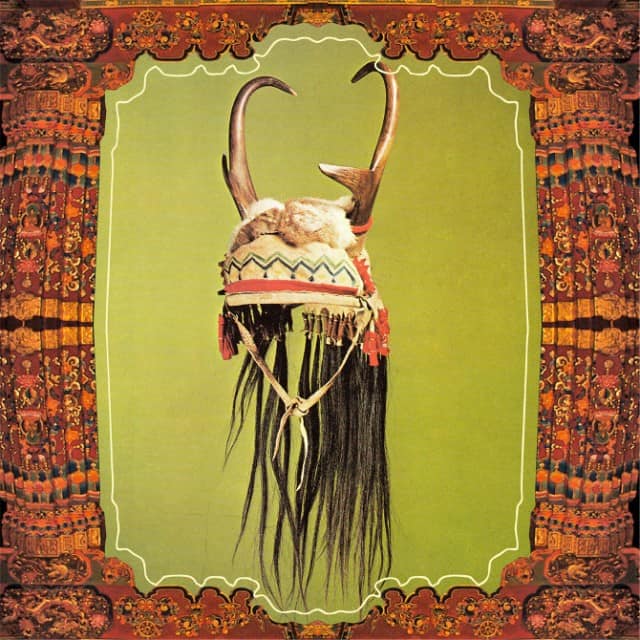 Ohio-born producers Monster Rally and RUMTUM are both relatively new transplants to the West Coast (specifically to Los Angeles and Seattle). If you've never relocated to a new city across the country before, I can tell you that it's a pretty intense experience in many ways. After all, you are probably leaving many friends and family behind. You're no longer able to visit your favorites places or stop by a beloved cafe for a cup of coffee. Still, although it can be occasionally lonely, it's also exhilarating and exciting. There is the excitement of exploring and learning your way around a new city. There are also the engaging new people you meet. Everywhere you go there is someone to meet and new things to do.
Coasting, which is the duo's second collaborative release, is inspired by their recent moves. In light of that, it's probably unsurprising that it evokes some serious wanderlust. Blending hip hop and funk into genres as far flung as Caribbean calypso, Middle Eastern dance, Peruvian cumbia, and Southern soul, Coasting evokes an atmosphere of exploration, curiosity, and wonderment. Without a doubt, you'll find some real magic here.
For example, opening track "Sunbay Hotel" features a sunny, skittering melody that morphs into an enigmatic, watery groove to accompany the tune's deep, shuffling rhythm. The duo prop up the track's beach resort-friendly calypso foundation with slowly stuttering hip hop beats and flowing samples. It'll transport you if you let it. Similarly, the EP's title track sports a similarly steady, persistent groove built from woody percussion and flute looped samples. Indeed, it exudes the enigmatic atmosphere of a well-caffeinated late night cruise down a neon-lit and unfamiliar highway.
Meanwhile, "Veil" is a gorgeous tune flush with swirling, tinny Middle Eastern finger-cymbals balanced against a rubbery, shadowy rhythm. It feels both foreign and familiar at the same time. The locomotive "Island Heat" similarly calls to mind the wonderful world of travel with its organic percussion and shimmering mysticism. "Chicks" may be the EP's strongest track melding sharp psychedelic Chicha guitar samples with a bouncing, uptempo rhythm. Finally, the album closes out with "Walter's Jam" which is a ghostly, iridescent tune with a sparkling ambiance. It may be relatively short, but Coasting is inspired.
Our recent recipe is a similarly lush and eclectic blend: Decadent Custard Orange-Vanilla Brioche French Toast. Yup, if it almost sounds like too much, trust me, it definitely skirts the line without going over it (so long as you don't overdo it on your portions). It's custardy, sweet, citrusy, and buttery. It's almost like having dessert for breakfast. These funk-filled, beat-steady tunes are the perfect decadent soundtrack to accompany this menu.
Monster Rally & RUMTUM – Chicks
The vinyl record was released by Gold Robot Records, hut it's sold out already. Still, you can snag the download from Bandcamp. Then head to the Kitchen to ogle some pics of that Decadent Custard Orange-Vanilla Brioche French Toast.