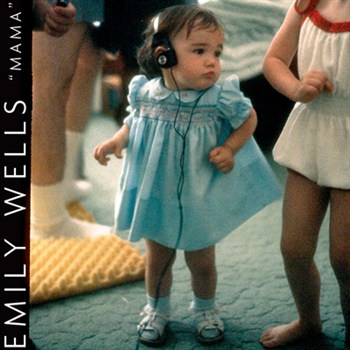 Japanese violinst Shin'ichi Suzuki believed that every child, when properly trained in the right environment, had the ability to reach high levels of musicianship. Suzuki theorized that if children have the ability to learn their native language, they also have the ability to learn the language of music. To help children reach their musical potential, Suzuki believed it was important to immerse them in music as early as possible. In approximately 1945 Suzuki founded the Talent Education movement which included a method for teaching children to play music at an early age, referred to as the Suzuki Method. The method encourages, amongst other values, beginning musical education between 3 and 5 years in addition to frequent public performances. It's unsurprising then, that as a child raised with the Suzuki Method, that violinist and songwriter Emily Wells is well-regarded for both her live performances and her technical acuity as a musician.
Born in Texas, Wells received her first instrument, a plastic violin, at age 4. As a teenager she was already recording her own music and receiving critical acclaim for both her recorded music and her live performances which have evolved to include heavy looping, live drumming, guitars, toy pianos, synths, and anything else she can get her hands on. Her compositions effortlessly blend her classical music background with her love for rock, folk and hip hop, resulting in her own very unique style.
Wells recorded her latest album, Mama, primarily by herself (with a little help from a friend) in a tiny cabin on a Topanga Canyon horse ranch (the cover, I'd presume, is a tip of the hat to the Suzuki Method). Mama unfurls with the gentle, violin-plucked melody and whispered vocals on album opener "Piece of It." The track blooms at a steady, unhurried pace atop Wells' hauntingly crisp vocals: "sunlight streams through the window pane / if I ever got it, I'd just give it away / cause the world could use a little light."  It's followed by the lush "Dirty Sneakers and Underwear" which features a skittering rhythm and a swaying, ghostly ambiance. The album's first single is the lush and sensual "Passenger" which features a beautiful violin-based melody that alternates between bow and plucked alongside Wells' multi-tracked vocals. It's followed by a personal favorite, "Mama's Gonna Give You Love," which features a down-tempo hip hop rhythm and steady groove.
Sensual and unique, Mama pairs well with Kasey's Lavender Latte recipe. The lavender-infused milk used for Kasey's latte adds both depth and a sensual, silky savoriness to the beverage. Both are either a perfect way to start your day or a good mid-day treat. Fans can keep their eyes peeled for a second album from Wells later this year: a collaboration with Dan the Automator (Gorillaz, Deltron 3030).
Emily Wells – Passenger
Emily Wells – Kid Koala (Remix)
Head to the Kitchen to read Kasey's Lavender Latte recipe. Get Mama from Insound.