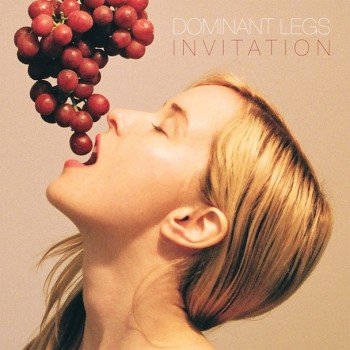 My birthday was last week. On Halloween to be exact. In recent years, Kasey and I had celebrated our birthdays with little getaways, leaving our foggy little city to visit other, sunnier locales. But not this year. Instead, this year I decided I wanted a good, old-fashioned San Francisco-style birthday. And it was great: it was sunny and 75 degrees and we did all of my favorite things. For example, when I first moved to San Francisco I'd spent a plurality of my weekends hanging out with my former roommates at a maroon-colored, rock 'n roll, German beer garden-inspired, biker bar called Zeitgeist in the Mission District. I love that place still, but rarely make it out there. In fact, it'd been over a year since I had last visited the place. We met a crew of some of our closest friends there on Sunday afternoon and drank Bloody Marys and pitchers of beer, took over the jukebox all afternoon, ate tamales courtesy of the Tamale Lady, and gorged ourselves on birthday cake. Oh, and there were women dressed as Stormtroopers (remember: it was Halloween). The birthday cake, a Banana Cake with Nutella and Cream Cheese Frosting, was of Kasey's creation of course, and it was completely out of this world. If you have a pulse you probably love Nutella – so I think I shouldn't have to explain how delicious the frosting was – but the banana cake was so moist and flavorful. Want to impress a friend for their birthday? This cake is a sure shot.
Since this was a Bay Area birthday, it only makes sense to pair the birthday cake with one of the most welcoming, upbeat, catchy and irresistible new albums from the San Francisco music scene: Dominant Legs' Invitation. The appropriately titled album from Girls' contributors Ryan Lynch and Hannah Hunt is warm and all-inclusively inviting. Loose, jangly guitar that could have been stripped straight from an old Motown LP, buttressed by synths that intermittently shift from pulsing to disco-y, opens the album on lead-off hitter "Take A Bow."   The preceding track, "Where We Trip The Light," is charming and rhythmic featuring a backchecking melody that shifts almost defensively to accommodate a bright, lively horn blast on the chorus.  "Already Know That It's Nice" and "Darling Girls"  are light and springy homages to the 80's synth-pop that is so ubiquitous in the indie scene nowadays. Both tracks are polite and fun, but you'd be forgiven if you forget about them (through no fault of their own) only seconds into "Hoop of Love" which may be the album's most perfectly cut slice of pop music. It's tight and concise with a buoyant and celebratory chorus ("Are you gonna be the one that stays entertained? / Are you gonna be the one that calls me hungry / When there isn't anyone to say what may / become of what is already lovely?") and sweet, hopeful verses ("I was just ticking off the time waiting for you / while everyone resumed to do just what they do.").
Although the album never again reaches the same dizzying heights reached on "Hoop of Love," it nonetheless remains steady and appealing throughout with plenty of other highlights. "2 New Thoughts About U" has a slack bass line with a steady gait which serves to center the jittery guitar riff that forms the songs core.  Blown out, blistered guitars and laser-like synths ride a chugging rhythm on "The One That You're With."  A personal favorite is "Make Time For The Boy" which has a particularly easy-rolling melody. Bottom line is that this is an "any time" album. One that Kasey and I find ourselves listening to frequently, especially at the end of a long work day.
You can read the recipe for the Banana Cake with Nutella and Cream Cheese Frosting in the Kitchen.  Buy Invitation at Insound.