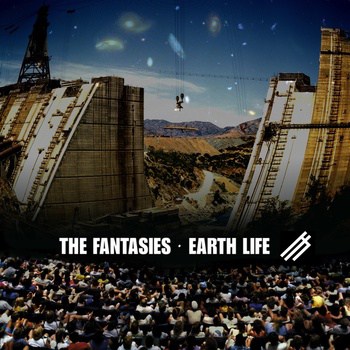 On their Bandcamp page, Northampton-based The Fantasies describe themselves with the words "psychedelic space surf." In an email to me, they explained that they "just wanna sound like if all our favorite bands were from the future." I'm not sure what I expected from that description, but they definitely may be one of my favorite new bands.  Their latest EP, Earth Life, is just oozing with deliciousness. The title track is a technicolor, sci-fi love song featuring bright, ringing guitar melodies that gently hover alongside tight, punchy drumming and woozy, lovesick lyrics about "a rocket girl from another world" who has blue hair and who wears space-y dresses.  Meanwhile, "Gimme Bubblegum!" blends elements of straight-laced 60's pop with a Ramones-esque energy and infectiousness resulting in bouncy harmonies with catchy, timeless melodies.
The Fantasies – Earth Life
The Fantasies – Gimme Bubblegum!
Download the 3-track Earth Life EP from Bandcamp.