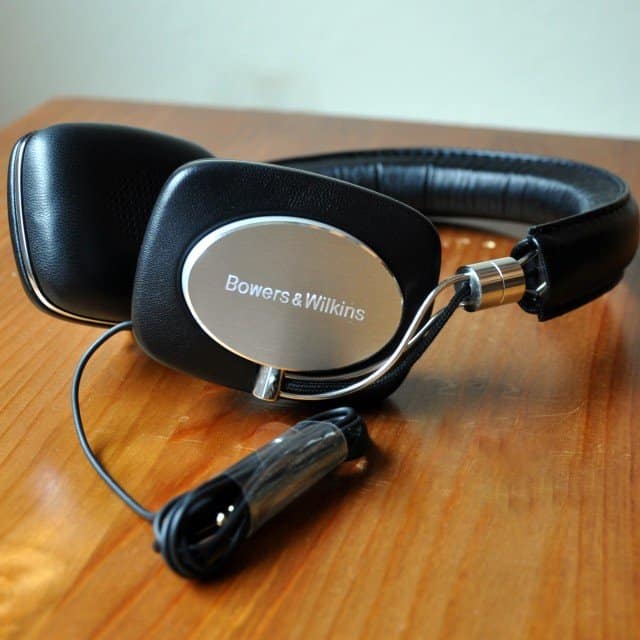 Welcome to our newest feature: Musical Pairings @ eating/sf's "Recommended Audio Components" sections.  As an audiophile, I've experimented with various components including headphones, earbuds, turntables, speakers, amplifiers, etc. in order to hear my favorite music in the best possible sound.  Indeed, regular readers will notice that I've often recommended listening to your favorite records with a good set of headphones and that I always recommend listening to those records on vinyl when possible.  But Hi-Fi products are not cheap, and nothing sucks worse than dropping cash on some relatively expensive audio equipment to learn that the new equipment doesn't live up to the price tag.  In order to assist our readers in developing their own audio set-up, I'll be featuring some of my favorite audio products.  And since building a home Hi-Fi setup takes time and money, I'll start with the easiest products to begin with: headphones.
Headphones come in a number of different varieties, but even most casual audiophiles will probably want at least two good pair of headphones.  This is because a good pair of high fidelity circumaural headphones are normally large and relatively heavy, and therefore impractical for use on-the-go (i.e. at the gym, on a train/bus/plane, etc.).  Thus, for on-the-go listening, in addition to a pair of home-use headphones, many listeners will also want a pair of lighter earbuds or IEMs (in-ear monitors).  But of course, some folks will find purchasing two pairs of expensive headphones impractical or too cost prohibitive.  That is where the Bowers & Wilkins' P5s come in: part of the beauty of the P5s is that they do a great job of inhabiting both of these worlds because they feel substantial and have excellent sound reproduction, but were specifically designed for use on-the-go.  That alone can justify the $300 price tag on the P5s.
They are described as "noise isolating" headphones (as opposed to "noise canceling") which means that they won't block out so much background noise that you won't be able to hear what is going on around you, but nonetheless isolate the sound of the music enough that background noise won't significantly distract from your listening experience.  And while they block out background noise from the listener, they do  a fantastic job of keeping the noise from leaking out to the world around you.
Of course, even more importantly, the P5's sound reproduction is fantastic.  Bowers & Wilkins noted that they sought a "natural sound," and therefore they didn't tweak the bass or treble.  In other words, when designing the P5's, Bowers & Wilkins' goal was to ensure that what you hear is the music the way it was intended to be heard.  Although it can be fun to listen to headphones with tweaked bass response, it can also be exhausting for your ears.  I should note that, like most headphones and speakers, you get the best out of the P5s after you break them in (after say 30-40 hours of use).
While testing them out I listened to a number of different albums including Charles Mingus' Mingus Ah Um,  Atahualpa Yupanqui's Grandes Exitos, Memory Tapes' Seek Magic, Spoon's Gimme Fiction, and Big Boi's Sir Lucious Left Foot.  the P5s never disappointed.  Mingus Ah Um sounded intimate and crisp.  Grandes Exitos was bright and beautiful.  Seek Magic was slick and shimmering.  Gimme Fiction was spacious and punchy.   Sir Lucious Left Foot positively rumbled.
Ultimately, the P5s presented a far more "intimate" soundstage/headstage compared to some other (more expensive) headphones and IEMs that I've listened to in the past.  Whether that is a good thing or bad thing will depend entirely on your personal preferences, but irregardless, you'll not be disappointed in their performance.  I found that the more intimate soundstage was perfect for listening to both Mingus and Atahualpa, but suspect that some listeners would prefer more a more "spacious" sound when listening to Gimme Fiction for example – but even that is a matter of personal preference.  It is also worth noting that the only headphones I've tested (IEMs actually) that beat out the Bowers & Wilkins on albums like Gimme Fiction, and still sounded as intimate when listening to Mingus and Atahualpa, cost at least $200 more.

So let's take a quick look under the hood, shall we?  Here are some of the numbers from the Bowers & Wilkins website:
Drive units – 2x Ø40mm
Impedance – 26 ohms
Frequency range – 10Hz to 20kHz
Left/right tolerance – +/-1dB at 1kHz
Max. input power – 50mW
Distortion – @100dB I25<0.05% for 80-20kHz <0.2% for 20-20kHz
Sensitivity – 115dB/V at 1kHz
In addition to having great audio reproduction, the P5s are notable for their comfort.  Bowers & Wilkins used New Zealand sheep skin leather and memory foam for the ear pads (which attach magnetically).  The result is that they sit soft and comfortably on your head.  In fact, every aspect of the P5 feels designed for luxury, durability and comfort.  Oh, and I also appreciated that Bowers & Wilkins included two interchangeable wires.  One with a mic for use with an iPhone and one without.  Personally, I've had to replace more than one pair of headphones when the wire started to go bad – so this ensures that you'll be able to enjoy your Bowers & Wilkins for a long time.  And sure, at $299.99 they aren't exactly cheap, but you get what you pay for as the P5s feel luxurious and high quality in every regard.  I'm happy to recommend the Bowers & Wilkins P5s.  You can buy them from Apple or use the Bowers & Wilkins store finder to locate a dealer near you.