2 Comments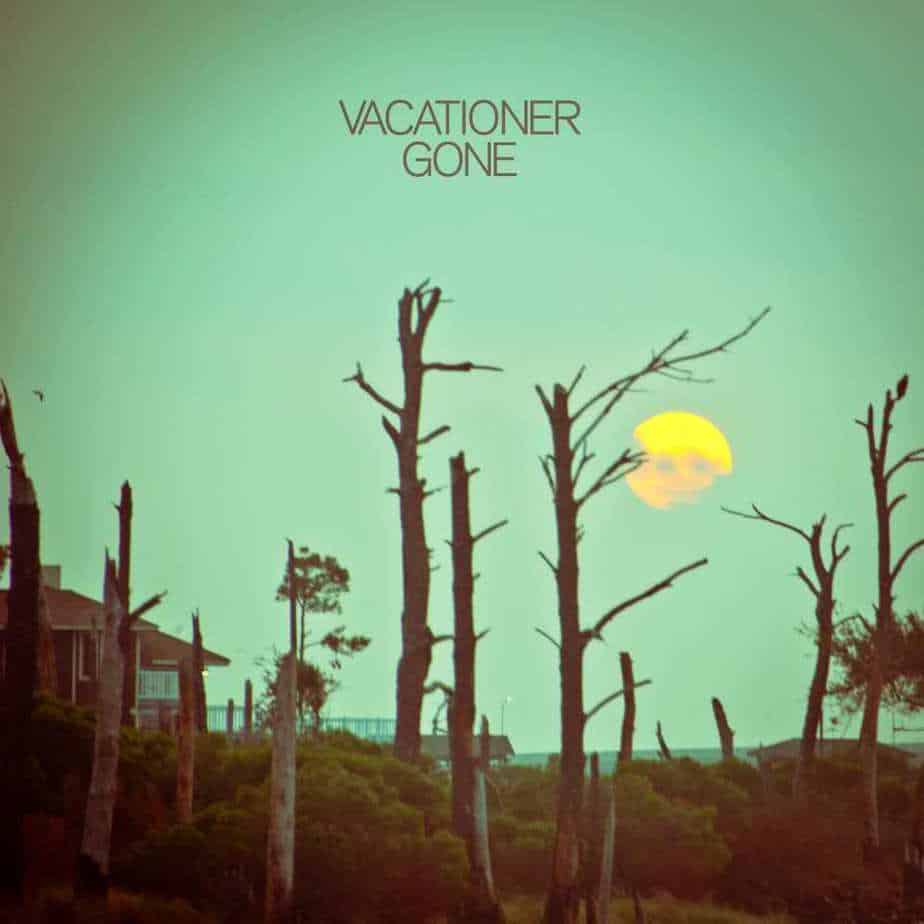 Vacations come in all shapes and sizes. There are stay-cations where you simply relax at home. There are resort getaways where you simply kick-it at a resort while over doing it on the rum-based drinks. There is adventure travel for when you want to get your blood flowing. There is day-tripping, weekend getaways, 10 day vacations, and long-term travel. If you regularly read both sides of this site then you already know that vacations have been on our minds here at TK recently. In fact, we can't stop thinking about our own impending vacation to London and Sicily. There is little we love more than traveling. Apparently, Philadelphia-based Vacationer, led by The Starting Line's Kenny Vasoli, feel the same way about vacationing. On their Facebook page they explain that their tunes are "designed with the sole purpose of relaxing the listener and sending their mind on a well-deserved trip. No airfare needed, no reservations. Simply settle in, relax and enjoy; Vacation from anywhere at anytime."
How effective are they? Personally I can't say that Vacationer's tunes actually teleport me to another place, but as we already discussed, not every vacation means actually visiting somewhere new. Vacationer's debut LP, Gone, is most like a very pleasant, very chill stay-cation. As far as vacations go, Gone is chilling on a couch happily day-dreaming of tropical locales with your honey on a hot, lazy afternoon with the sun spilling into the windows.
For most of Gone, Vacationer can be said to fall somewhere between Vampire Weekend (minus the Afro-pop) and Rogue Wave (plus some tropical grooves) within the contemporary indie spectrum. And, as it turns out, that isn't a bad place to fall at all. The tracks are catchy, but not pretentious. The jams are slightly precious, yet simultaneously adventurous. And their sonic palette is colorful and lush, but pleasingly faded. It's a blend that can win them mainstream success without sacrificing a little indie-cred for good measure.
Opening cut "Everyone Knows" maintains a low-key vibe despite a funky rhythm and hip hop beats paired alongside its upbeat key lead and sand-filled melody.  Similarly, the album's first single "Trip"  maintains those old-school hip hop beats, but spices the mixture up with ambiant jungle-like noises and a melody as briny and cool as a sea-breeze. It's a combination they blend effortlessly from track to track proving that the production is truly the album's MVP. "Good As New" has a clean hip hop bounce alongside a swaying groove. Likewise, at its foundation "Summer End" (another standout) has a steady, upbeat groove set against an unlikely flute-sample and warm harmonies. Given a chance, Gone will provide you with a lot to enjoy.
Kasey's Midsummer Cake recipe in the Kitchen today is moist, bright and filled with gooey sweet berries. It's a delicious and satisfying treat for your Gone-soundtracked summer stay-cation.
Head to Insound to buy Vacationer's Gone on vinyl. Then head back to the Kitchen to read Kasey's recipe for Midsummer Cake. In case you're wondering, TK won't be bare while we're on our vacation. Thanks to our friends we'll have plenty of good stuff for you hear and read while we're away.