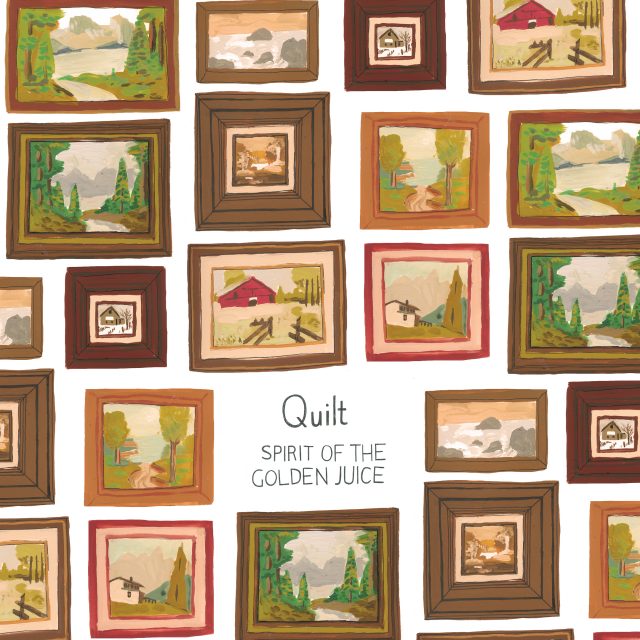 SD005: Quilt – Spirit of the Golden Juice (Black Vinyl)
The fifth release in the SOUNDS DELICIOUS vinyl subscription series. Quilt reimagines F.J. McMahon's folk masterpiece Spirit of the Golden Juice in its entirety. As always, this includes a digital download of the album in MP3 format.
Note: Shipping is currently delayed. New orders may take 1-3 weeks to ship. Sorry for the delay!