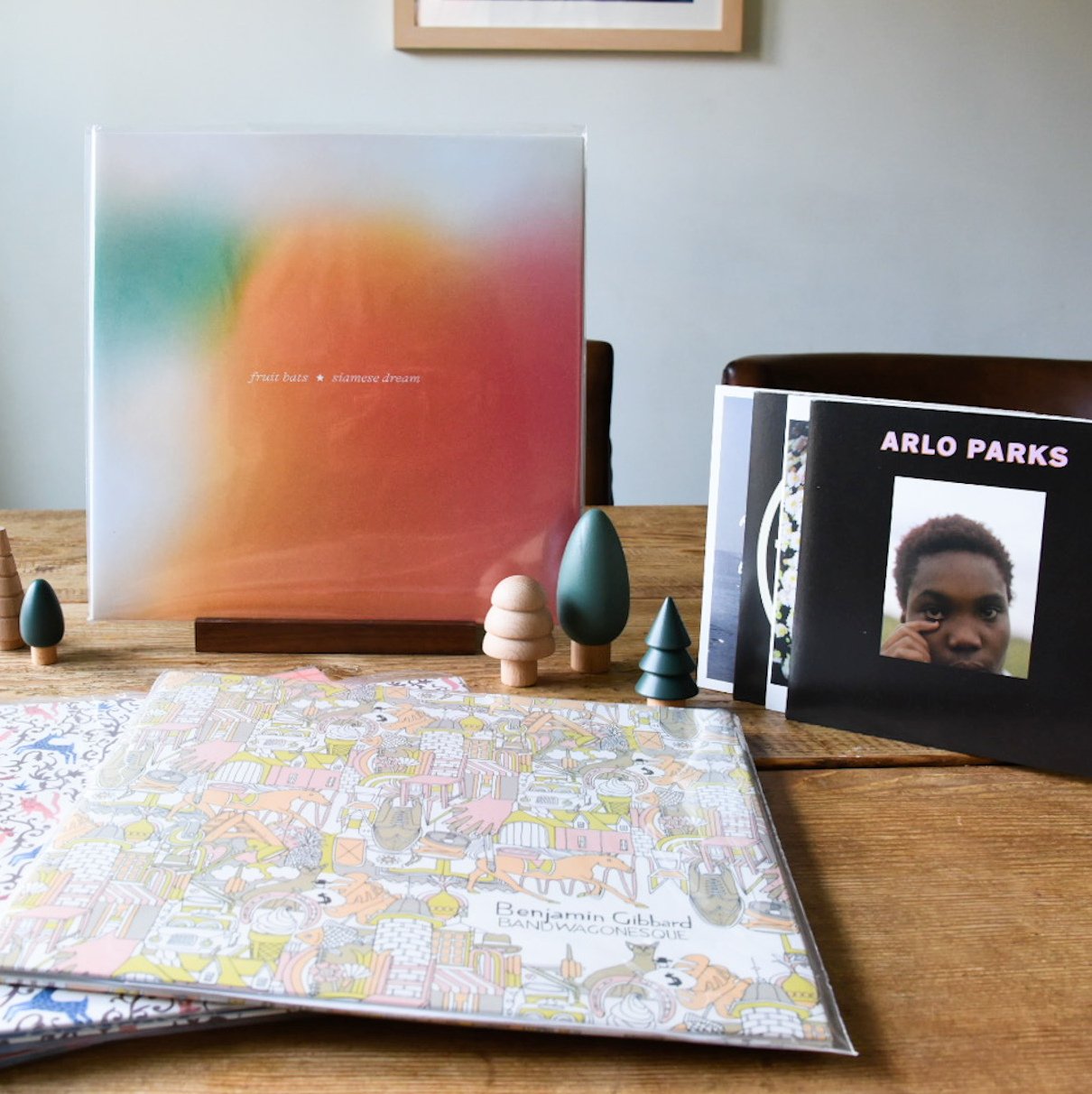 Holiday Vinyl Bundle #1
$125.00
Make it rain vinyl for the audiophile in your life! This bundle collects together EIGHT of our most popular releases from over the past few years including several records discovered while cleaning out our storage room that have otherwise been long sold out.
This bundle includes:
Fruit Bats – Siamese Dream (Smashing Pumpkins Cover) 12″ LP
Benjamin Gibbard – Bandwagonesque (Teenage Fanclub Cover) 12″ LP
Mutual Benefit – Just Another Diamond Day (Vashti Bunyan Cover) 12″ LP
Cults – Motels (The Motels Cover) 12″ LP
Arlo Parks – Cola 7″ EP
Fenne Lily –3.09 7″ EP
Yard Act – The Trapper's Pelts / Fixer Upper / Peanuts 7″ EP
Quivers – You're Not Always On My Mind 7″ EP
Please note: Turntable Kitchen will be closed for the holidays. Orders placed after noon Pacific Time on December 17th will ship after the New Year. 
Out of stock