Turntable Kitchen's Coffee Lover's Gift Guide
November 23rd, 2012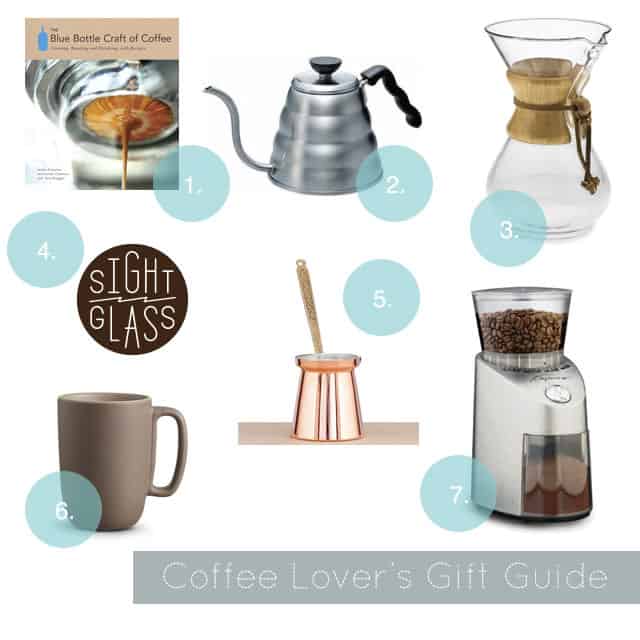 Did you have a good Thanksgiving? I hope you're good and stuffed; we certainly are! We made this roasted acorn squash dish, slow-roasted green beans, and an incredible brown butter apple tart from the Thanksgiving issue of Bon Appetit, among a ton of other side dishes. If you'd like to bookmark a good turkey recipe for next year, we recommend this one.
Over the next few weeks, we'll be sharing some of our favorite gift ideas with you to help you shop for your food and music-loving friends. And to kick things off, we'd like to introduce you to a collection of items we think are perfect for your favorite coffee enthusiast.
Of course, the gift that keeps on giving is the Turntable Kitchen Pairings Box, and you can purchase your subscription today (we're currently selling the December Pairings Box).
Subscribe to the Turntable Kitchen Pairings Box
Lastly, until 12 am PST today, we're offering a 20% discount on EVERYTHING IN THE TK MARKET. Just use the code TKTHANKS20 and grab yourself some sweet gift bundles, Premium vanilla beans, t-shirts, and more.
Turntable Kitchen's Coffee Lover's Gift Guide
1. The Blue Bottle Craft of Coffee - a great book for your bookshelf or coffee table. Read more about it here.
2. Hario kettle - made in Japan, ideal for making the perfect cup of drip coffee at home.
3. Chemex Coffee Maker - a classic method for preparing a smooth-tasting brew.
4. Sightglass Coffee subscription - never run out of coffee again! One of our favorite San Francisco-based roasters.
5. Turkish Ibrik Coffee Maker - for when you want to change up your coffee routine. Try adding cardamom to your grinds.
6. Heath Ceramics mug  - the beautiful pieces from this company's collection are made to last, and this mug is our favorite coffee-drinking vessel.
7. Burr grinder - coffee enthusiasts swear by this grinder's ability to grind beans consistently and evenly.