Musical Pairings: João Gilberto – João Gilberto
August 9th, 2012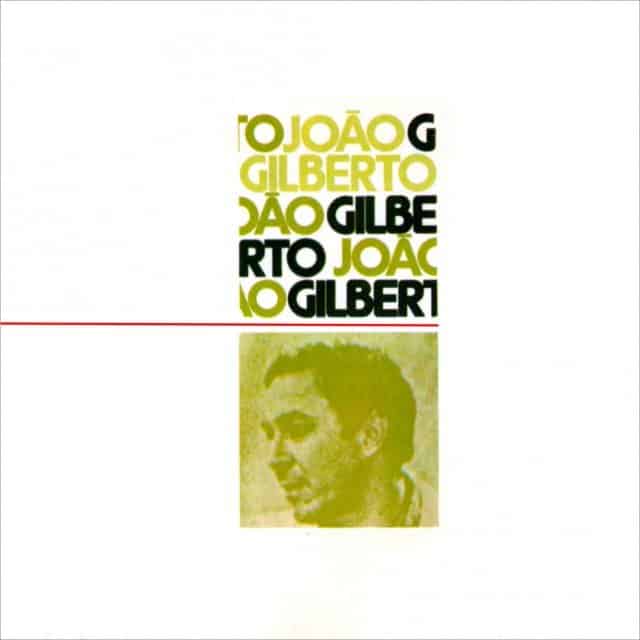 It may sound strange to some of you, but I genuinely think of many of our readers as "friends." Of course, in some cases that may not be so unusual. After all, I've known some of you long before I had a blog. Some have become my friends through our blogs. Although I haven't met some of you in person, we may have communicated with one another often enough online through the site, through Twitter, or through Facebook that I feel like I know you. So I hope you'll forgive me if I interrupt this regularly scheduled Musical Pairing to share a little news with you first. Friend to friend. For Kasey and I, this is pretty big news that we want to share with all of you. By early next year, Kasey and I should be parents. Yup. I'll be a blog dad. And I'm extremely excited about it. If you stop by the Kitchen you can read what Kasey has to say about the news. We've known for a while now, but we wanted to keep it a secret until Kasey was a little further along. So, now that I've shared our big news with you, without further ado I'll return to today's regularly scheduled pairing…
By the time he released this self-titled collection in 1973, João Gilberto already had developed a reputation as a fussy perfectionist. He's been known to walk out of performances because the audience was too noisy or because the acoustics of the venue were poor. On various occasions he's requested that the air conditioning be shut off because it was too loud. He's even sued his label for releasing poorly remastered reissues of his records. So, as you might imagine, when he released this relatively sparse self-titled album in 1973, there wasn't a single note out of place. This album is nearly flawless.
And if Gilberto appears to be a bit of a diva about his music, he's earned the right. After all, in 1956 he penned the world's first bossa nova song (titled "Bim-Bom"). The genre had sprung from a blend of jazz and samba that emphasized complex harmonies, laid back rhythms, and soft vocals. That first song quickly inspired countless other songwriters throughout Brazil and, shortly thereafter, the world. Indeed, Gilberto was invited to record an album with Stan Getz which later became one of the world's best selling jazz/bossa nova albums featuring the tune "The Girl from Ipanema."
This eponymous album, often referred to as Gilberto's "White Album", came nearly a decade later after the man was already well-respected as the master of the genre he had invented. Like many of Gilberto's records, it's instrumentally concise featuring only Gilberto on guitar and New York jazz drummer Sonny Carr on drums. Indeed, the vocals are often similarly economical with Gilberto singing in his unique warm but hushed voice and backing vocals appearing only on the album's final track. Moreover, on several tracks Gilberto eschews using words at all and instead focuses on the melodic use of syllables such as on the hypnotic "Undiu." Other tracks avoid vocals all together (such as on "Na Baixa Do Sapateiro").
And yet, despite the simplicity of the instruments and Gilberto's vocals, the album never sounds spare or empty. Instead, every note is filled with warmth and energy. Gilberto opens the album with a take on Antonio Carlos Jobim's "Aguas de Marco" (which has been named as the all-time best Brazilian song by a collection of Brazilian critics and musicians). The title translates in English to "The Waters of March" in reference to the fact that March is Rio de Janeiro's rainiest month. The lyrics are non-linear focusing on snapshots of things like bits of glass, the wind blowing, a bird in the sky. They hint at the cycle of life with the reaffirming message: "Are the waters of March / ending summer? / It is the promise of life / in your heart." Gilberto approaches the collage-like lyrics with a gentle phrasing like they are floating upon his swiftly flowing picked-guitar melody.
The album, like Kasey's recipe for Roasted Plum Parfaits is smooth, sweet but slightly tart, and a great way to kick off your day. It's also a great soundtrack to any brunch or dinner party.
Buy Joao Gilberto on vinyl from Insound. Then head to the Kitchen to read Kasey's comments about our news and her recipe for Roasted Plum Parfaits.